Parent & Community Workshops (In Person and Online)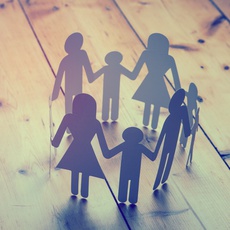 Positive Parenting Across Multiple Homes
(Divorce, Separation, Alternative Custody Arrangements, etc.)
Positive Parenting Across Multiple Homes (e.g., Divorce, Separation, Alternative Custody Arrangements, etc.)
It's likely an understatement to say that communicating with your former spouse and current co-parent can be frustrating. You may feel your former spouse is ignoring, controlling, intrusive, or hostile – and who knows how they feel about you? Children bear the brunt of this – in addition to a toxic emotional environment, co-parents' capacity to make decisions on behalf is impaired. In this presentation, Jeff will provide:
Some ways to think about the patterns we get into with our co-parents, and how to distance ourselves from them;
Strategies for how to manage yourself and even invite your co-parent into a more productive interactions;
Helpful hints if you are a supporter or bystander to co-parents in conflicts.
Target Audience
Parents, Family Members, Caregivers and Mental Health Practitioners
Presenter: Dr.Jeff Chang
Dr. Jeff Chang is a psychologist who has worked with families experiencing high-conflict separation and divorce for 25 years. He is an Associate Professor in the Master of Counselling program at Athabasca University. Jeff is a Registered Psychologist (AB) and Clinical Fellow and Approved Supervisor in the American Association for Marriage and Family Therapy. Jeff writes and presents about school-based mental health, high conflict divorce, clinical supervision, and family therapy locally, nationally, and internationally.