Parent & Community Webinars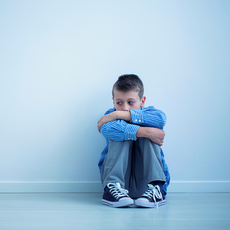 Pushing Back Against Anxiety
Worries can seep into every aspect of daily life. For individuals and families dealing with LD &/or ADHD, these worries can be particularly prevalent. When worries lead to persistent anxiety, it can prevent us from having a happy, stable, active, connected, and well-rounded existence.
How can we tell when unhealthy anxiety is impeding our lives? How do we begin to take charge when we realize that anxiety is impeding our happiness, or that of the individuals we care for, or work with?
By increasing our understanding of how anxiety can be addressed, we will be able to identify ways in which we can push back against anxiety in the home, the classroom, and the community. Build up your knowledge about the underlying principles of anxiety, and compile strategies that will work best for yourself and/or those individuals you support.
Presenter
Dr. Karen MacMillan, Executive Co-Director, Foothills Academy Society
Karen MacMillan has been a Registered Psychologist since 2003 with a PhD in Educational Psychology and she is an Adjunct Professor in the Werklund School of Education at the University of Calgary. She began consulting at Foothills Academy in 2012 as the Clinical Supervisor for the Counselling Psychology team. Karen became an Executive Co-Director at Foothills Academy in 2015, and she is actively involved with a variety of external committees, including the Board of Directors for the Centre for ADHD Awareness Canada (CADDAC) and the Professional Advisory Committee for the Learning Disabilities Association of Canada (LDAC).