Professional Development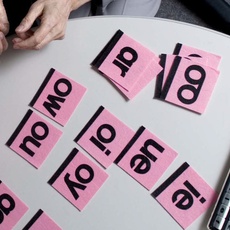 Read/Write Workshop incorporating Lindamood Bell Phonemic Sequencing (LiPS)
Are you looking for a new approach to teaching phonics in your classroom that specifically supports emergent and/or struggling readers?
Read/Write incorporates the Lindamood Phoneme Sequencing (LiPS) program which highlights phonological awareness through auditory processing, print and kinesthetic activities. LiPS is an evidence-based program developed in consultation with a speech pathologist. This program is multi-sensory in its approach incorporating all three learning styles (auditory, visual and kinesthetic) into the activities as well as a unique approach to guiding students through correcting their errors. The Read/Write program is used by our own Read/Write tutoring staff with hundreds of students each year. The workshops will give you techniques to work with struggling readers from Kindergarten to high school. Training is suitable for teachers, tutors or parents of children from Kindergarten to high school
During our training, teachers are invited to learn how to creatively teach the following:
Part # 1 (Foundation) i) consonants & vowels ii) simple syllables
Part #2 (Next Step) iii) vowels/vowel digraphs/dipthongs iv) complex syllables
This workshop takes place at Foothills Academy, 745 37 Street NW, Calgary, AB T2N 4T1
If you have questions, call 403.270.9400.
Next Training session will be Tuesday and Thursday evenings in the spring with trainer Jill Morgan (dates TBD).