Child & Youth Group Programs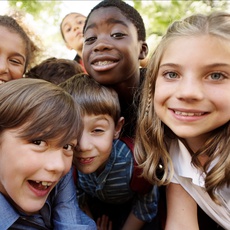 Acting Social
A Social Skills Program for 9 to 14 year olds (Social Skills Level II Program)
Schedule
Saturdays - No class on February 15th This session is full
Resources on this page
This program is designed for participants who are ready to move beyond basic social skills such as those covered in our Let's Be Social program.
Acting Social allows participants to build on basic social skills through role-playing and other experiential activities and encourages self-growth.
Acting Social is supervised by a Registered Psychologist and delivered by Provisional Psychologists and Social Skills Counsellors.
Content of the program:
Introduction and Focusing Attention
Emotional Knowledge and Emotional Expression
Tone of Voice and Putting Cues Together
When Cues Don't Match
Point of View and Reflective/Active Listening
Understanding Interactions
Becoming Fluent in Conversation
Eligibility:
No referral is required. Previous experience with Let's Be Social! and/or Amicus Programs (Camp Amicus or Amicus Recreation) or other social skills programs is preferred but not mandatory. Participants without formal participation in a social skills program may potentially be accepted if a good fit is determined through our intake process.
Cost:
$600 (Program fees may be claimed as psychological fees and/or a medical expense on many private benefit packages. Program may qualify for FSCD funding. Bursaries may be available.) There is a non-refundable $100 dollar deposit for the program.
Registration Overview:
If your child has already participated in Foothills Academy Amicus or Social Skills programs, contact our Intake Coordinator (403.270.9400 ext.252) to register your child. If your child has not participated in these programs, complete the Intake Form.