Child & Youth Group Programs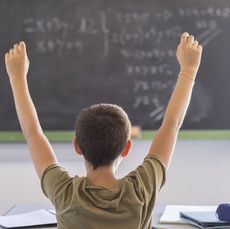 Survive & Thrive in Jr High - Online Version
Navigate social and academic challenges for 10 - 14 year olds
Resources on this page
Junior high school can seem like an entirely new world and can be especially hard for students with LD/ADHD. With multiple teachers, increased workload and a lot more students, transitioning to junior high can be an overwhelming experience. As exciting as it is to be moving beyond the comforts of elementary school, positive feelings are often overshadowed by anxiety and apprehension. Therefore, the purpose of this live, online delivered program is to provide a fun and interactive environment to better prepare students with Learning Disabilities, AD/HD, and associated disorders for the transition to junior high school to assist in making the experience a successful one. This program will be delivered using the Zoom platform and will allow in-the-moment feedback. Interactive activities will continue to be implemented through break-out rooms/sessions.
Note: Parents should be aware that general discussion about the various diagnoses and their related challenges may come up during the course of the programs.
Cost:
$300 (Program fees may be claimed as psychological fees on many private benefit packages. Bursaries may be available.) There is a non-refundable $100 dollar deposit for the program.
Intake Process:
If your child has not participated in an Amicus or social skills program through Foothills Academy before, a Parent Intake Form must be completed. To begin the intake process, download the Parent Intake Form and send it in. Please note: the intake process can sometimes take one to two weeks, as we want to ensure that we can meet the needs of all the children in our program. It is ideal to begin the intake process, well before you intend to register for programs, to ensure availability.
Registration Overview:
After the intake process is complete, you will be sent the registration form package. If your child has already participated in Camp Amicus or Social Skills programs through Foothills Academy, contact our Intake Coordinator (403.270.9400 ext.252) to register your child.
Program at a Glance:
Week 1: Introductions and Setting up for Success with SMART Goals
Why am I here, and what goal do I have for myself?
Week 2: Building Communication Skills for School and Social Environments
How can I communicate well with others?
Week 3: Understanding Learning Challenges and Strengths
What are my learning needs? How can I be a successful learner?
Week 4: Self-Advocacy and Learning Strategies
How do I ask for help? What strategies can I use to help me with independent learning?
Week 5: Working with Others (Expected and Unexpected Behaviors)
How do I make a good impression to work well with others?
Week 6: Becoming a Teenager
How do I deal with becoming a teenager?: Staying Safe and Well
Week 7: Dealing with Bullying, Cyberbullying and Internet Safety
What do I do when I am feeling bullied?
Week 8: Friendships and Celebration Week
What is true friendship, and how can I be a good friend?