Child & Youth Group Programs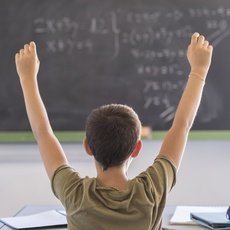 Survive & Thrive in Jr. High
Navigate social and academic challenges for 10 - 14 year olds
A group for kids with LD/ADHD who are preparing to move up to junior high/middle school or are already there.
Schedule
Saturdays (No class Feb. 12)
Resources on this page
Junior high school or middle school can be especially hard for students with Learning Disabilities/ADHD. With multiple teachers, increased workload and a lot more students, junior high can be an overwhelming experience.
In this program, a Foothills Academy provisional psychologist will facilitate a group for kids with LD/ADHD who are preparing to move up to junior high/middle school or are already there. A variety of topics related to challenges with executive functioning and social skill expectations at the junior high level are covered including study skills, time management & organization, peer relationships and bullying, goal setting and dealing with adolescence and self-esteem issues. In a fun and interactive environment, participants will become better prepared to make the junior high experience a successful one.
Topics include:
Introduction and Identifying Personal Learning Strengths and Strategies
Identifying Learning Challenges, How to Advocate, and Setting Goals
Working in Groups, Social Skills, and Locker Room Etiquette
Hanging out with Friends, Hanging out at School, and Being Held Accountable
Dating, Study Skills, and Test-taking Strategies
Dealing with Adolescence
Time Management and Organization Skills
Dealing with Bullying, Cyberbullying, and Internet Safety
Note: Parents should be aware that general discussion about the various diagnoses and their related challenges may come up during the course of the programs.
Cost:
$400 for online program (1.5 hr sessions)
(Program fees may be claimed as psychological fees on many private benefit packages. Bursaries may be available.) There is a non-refundable $100 dollar deposit for the program.
Intake Process:
If your child has not participated in an Amicus or social skills program through Foothills Academy before, a Parent Intake Form must be completed. To begin the intake process, download the Parent Intake Form and send it in. Please note: the intake process can sometimes take one to two weeks, as we want to ensure that we can meet the needs of all the children in our program. It is ideal to begin the intake process, well before you intend to register for programs, to ensure availability.
Registration Overview:
After the intake process is complete, you will be sent the registration form package. If your child has already participated in Camp Amicus or Social Skills programs through Foothills Academy, contact our Intake Coordinator (403.270.9400 ext.252) to register your child.