Read / Write & Math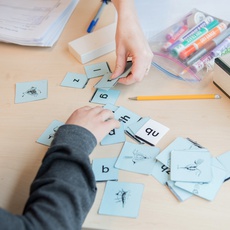 Read/Write
Read/Write offers a multi-sensory intensive, remedial literacy program for individuals 6 years of age or older.
The Read/Write program is designed to target phonemic awareness, reading and comprehension skills, spelling and writing through direct instruction and guided practice to apply the strategies that are taught. Individualized programs are created based upon assessments and recommendations to target the needs of each client. All lessons are taught one-to-one with the same instructor (whenever possible).
Participants gain not only literacy strategies they can use for the rest of their lives but by improving their literacy skills, they build confidence in themselves as learners which then transfers to all academics.
The strategies taught are centred on the foundation of the LiPS (Lindamood Phonemic Sequencing) program plus other powerful, evidence-based remediation programs such as Blended Structure and Style in Composition, Empowering Writers, Precision Reading, and concrete comprehension and spelling strategies.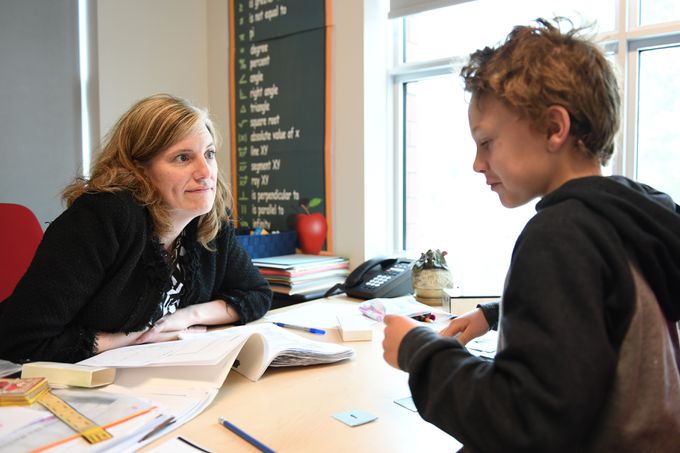 The Read/Write program starts by teaching effective research-based strategies in phonemic sequencing which trains the student to identify the number, identity, and order of sounds in a syllable with the emphasis on the student being aware of the different mouth shapes for consonant and vowels sounds as well as feeling these sounds. Our students practice applying reading and spelling strategies. When they are ready, they practice with prefixes, suffixes, and multi-syllables, as well as the word-ending grid (for example –on, -ion, -tion as in lemon, champion, direction).
Reading is the initial focus which then progresses to reciprocal reading, visualizing and verbalizing towards better comprehension and the writing. We fill knowledge gaps before working towards grade level materials. We may use materials from Social Studies or Science to practice reading or writing, however, we do not teach subject specialties.
Read/Write Program Options and Costs:
Intensive Program (75 hours): $4,125
A student makes the most progress when he or she comes for a full 75-hour Intensive program. It provides an opportunity to review daily and take appropriately small enough 'chunks' forward. The more continuity, the better the learning. We initially address reading and build that foundation with some writing. We use direct instruction followed by guided application with repetition to promote long-term memory storage. A pre-assessment is required for the Intensive Program for all new students. The post-assessment is included for no additional fee.
School Year Intensive:
During the school year, students attend the Read/Write program 3-hours per day Monday to Friday for five weeks. Usually, the student comes to the Read/Write Program for the morning and then returns to his or her school for the afternoon. The gains that the student can make in their literacy skills during this time normally is considered to outweigh missing the half-day of their regular schooling during this time.
Summer Intensive:
In the summer, students attend 4-hours a day Monday to Friday for 4-week sessions.
Other options for the Read/Write program
Cost: All options charge $55 per hour
"Booster Program": Programs of 15 – 20 hours are offered during Spring Break and Summer (3 – 4 hours per day)
"Modified Schedule Program": Minimum 10 lesson commitment
After-school Lessons: 1 – 1 ½ hour sessions each time
Saturday Lessons: 2 hrs/lesson (8:30 - 10:30; 10:45 - 12:45; 1:00 - 3:00, 3:15 - 5:15)
Other options for the Read/Write program may be available at a rate of $55 per hour (minimum 10 lesson commitment). Contact us to inquire about availability.
Pre and Post Assessments:
Fee: $310.
The Pre-assessment gives an academic skills "snap shot" which helps us determine the functioning grade level of the student and make recommendations for remediation.
The Read/Write pre-assessment includes a 1-hour meeting to go over the results and recommendations. A Pre-assessment is required for all students doing the Intensive Read/Write program for the first time. The post-assessment is included in the Intensive Program for all students. Pre-assessments for literacy are also available on request for other students.
Our son improved so quickly and it made him feel so good to finally have the right support. This program changed our lives, that is the best way to describe it!!