Online Learning for Parents and Families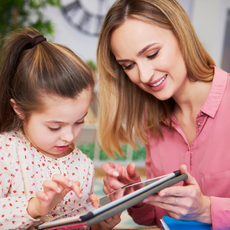 REFOCUS Parenting Course
Reinforcing Executive Functioning with Optimism, Compassion, Understanding, and Support (Western Canada)
REFOCUS: Reinforcing Executive Functioning with Optimism, Compassion, Understanding, and Support (Western Canada) is being presented in partnership with CADDAC (Centre for ADHD Awareness, Canada).
Does your child have difficulty focusing? Does your child have difficulty following directions? Does your child have difficulty handling strong emotions? If you said" yes" to one or more of these questions, your child might be having difficulties with executive function. Executive function can impact working memory, flexible thinking and self-control. And, it can affect all aspects of life at school and at home.
In this 10-week interactive course, parents and caregivers will learn about executive function, how executive function affects children and teens, and, they will learn tools and strategies to help their children increase these skills.

Through a combination of psychoeducation, self-reflection, role-play, real-life practice and experimentation, participants will gain insight and skills to help their young people be more successful. In between sessions, participants will have an opportunity to practice applying the strategies in their own lives.

Topics include:
Inhibition, Emotional Regulation, Motivation, Attention, Shifting, Working Memory, Planning, Organization, and self-monitoring
Tanya Keto, M.Ed., Registered Psychologist #6405

, Presenter

Tanya Keto (Registered Psychologist #6405 and Permanent Professionally Certified Teacher-AB) has a Bachelor of Education from the University of Alberta and a Masters of Education (Child and Applied School Psychology) from the University of Calgary. She is the Manager of Professional Development and Parent Education for Foothills Academy Society, a leader in Learning Disabilities (LD) since 1979. Tanya has over 20 years of experience working with individuals with LD and ADHD as a teacher, learning strategist, guidance counselor, and educational psychologist. She now specializes as an adult educator, university instructor, and advocate for individuals with LD and ADHD at school and in the workplace. With a unique ability to combine her real-world experiences with empirically driven practices, Tanya presents from a place of knowledge, empathy, and expertise, making evidence-based information accessible and practical to all participants.