Parent & Community Webinars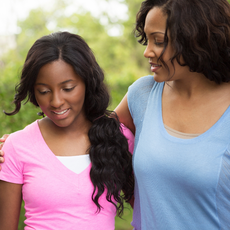 A Deep Dive into ADHD and Medication: What you need to know
What you need to know
Some of the most common questions we get at Foothills surround the use of medication as part of the treatment plan for children and teens with ADHD. We are excited to welcome Child and Adolescent Psychiatrist, Dr. Sterling Sparshu.
In this session, Dr. Sparshu will discuss:
The medications used to treat ADHD and the role they play as one part of a bigger management plan.
How doctors choose a medication
How to check if they're working
Realistic expectations for medications
Common side effects and how to avoid overmedicating
A question and answer period with a psychiatrist will follow.
Please note: the information that Dr. Sperling is offering is general and he cannot offer direct advice on any given person's situation unless they are in his care
Dr. Sterling Sparshu

, Presenter

Dr. Sparshu is a Child and Adolescent Psychiatrist practicing in Calgary, Alberta. He has worked in both public and private settings including residential care, day treatment, inpatient/hospital care, and outpatient clinics. He is a Clinical Assistant Professor with the Cumming School of Medicine at the University of Calgary.

Dr. Sparshu is committed to the integration of evidence-based biological, psychological, and social interventions to promote health and well-being. Through his involvement in mental health literacy programs and collaborative mental health care, he seeks to empower those impacted by mental illness and promote prevention and early intervention.