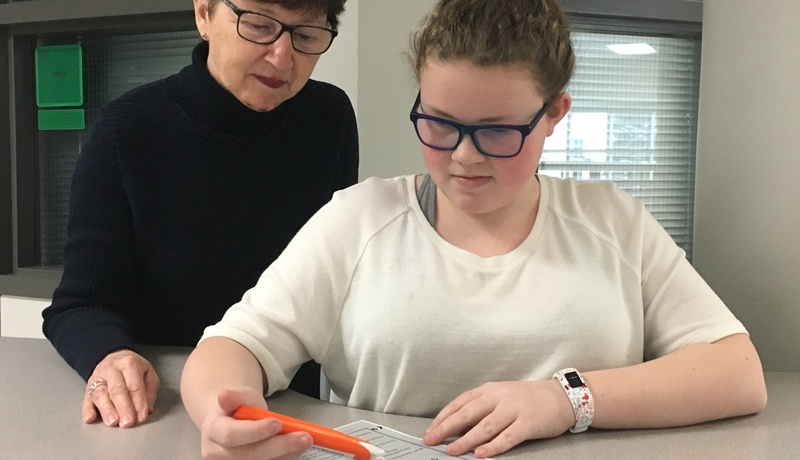 On Friday, Jan. 18, 2019, Rotary Club of Calgary South presented Karen MacMillan and Simon Williams with a cheque. Their generous donation will be used to purchase 10 C-Pen Readers for our students. Because of their support, our students will be able to be more independent with their learning.
For students who struggle with reading, tools that can convert the printed word to something that can be heard (text-to-speech) are enormously beneficial . While reading printed text may be slow and frustrating, being able to hear the materials read to them allows students to engage with grade-level materials and keep up with the curriculum.
While many resources are now available in digital format and can use text-to-speech software on most computers, one area that has proven to be especially challenging is providing support for students when they are trying to read textbooks, library books and worksheets or exams provided on paper.
Until now, either a human reader was needed to read to the student or someone had to scan the materials and convert them to a digital format that could then be accessed by text-to-speech software on a computer. But, these solutions are not always available on demand and sometimes not allowed in a testing situation. And, it makes these students dependent on others to assist them with their learning when they are striving to become independent learners.
The C-Pen reader looks and feels like a large highlighter. The pen can scan text and then read the scanned text to the student. The small size makes it easy for even young learners to be able to handle. It is very portable and unobtrusive which is important for older students who do not want to look different. Earbuds can be inserted into the end of the pen so that the text is read to the student without disturbing other people around them.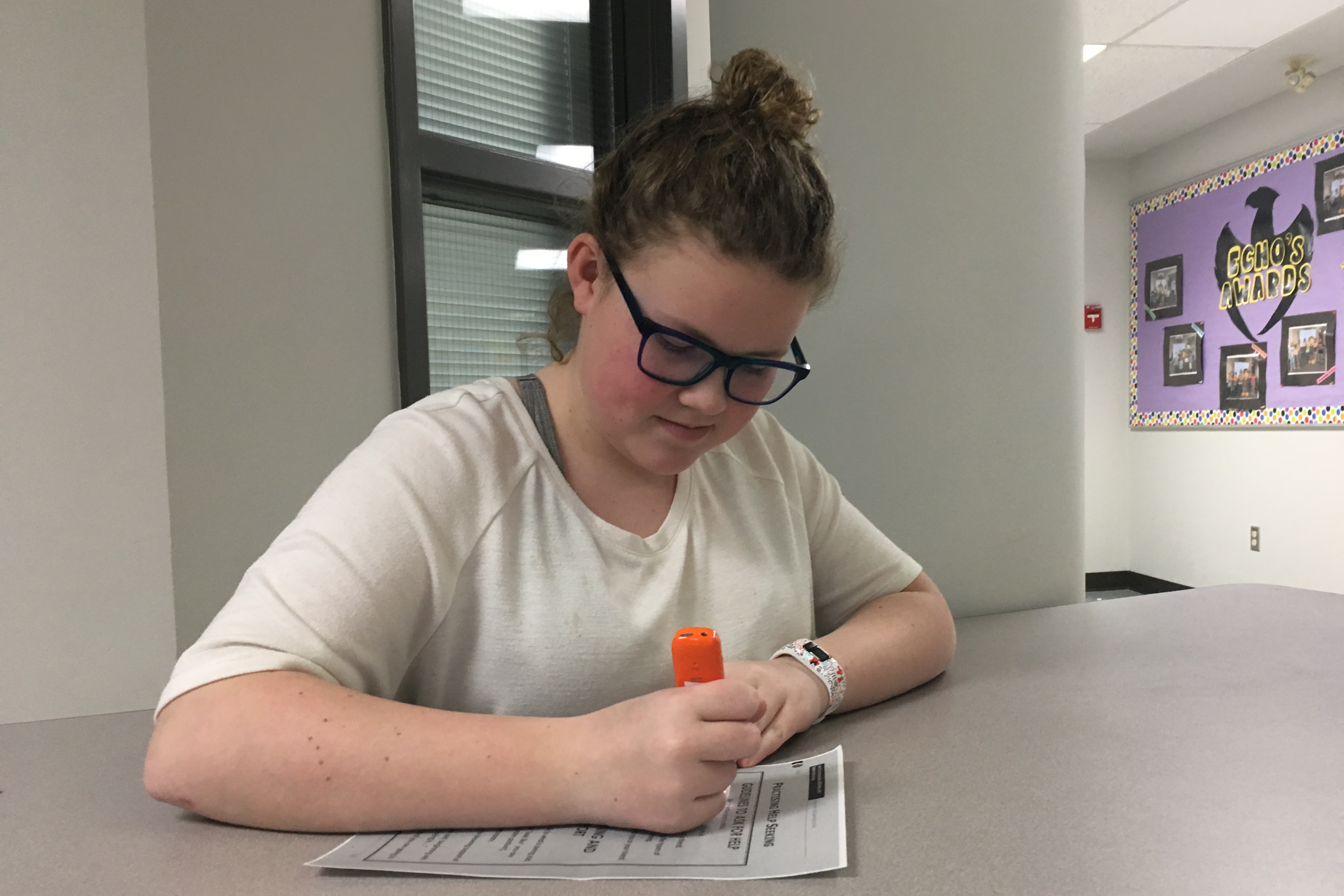 The feedback from our students is that these reading pens are a game changer. This pen can provide text-to-speech on demand which increases the independence of our students and makes them more in control of their learning. These pens are a tool that these students will be able to continue to use even when they leave Foothills Academy for post-secondary or the work world to continue to be able to engage with written text wherever they are.