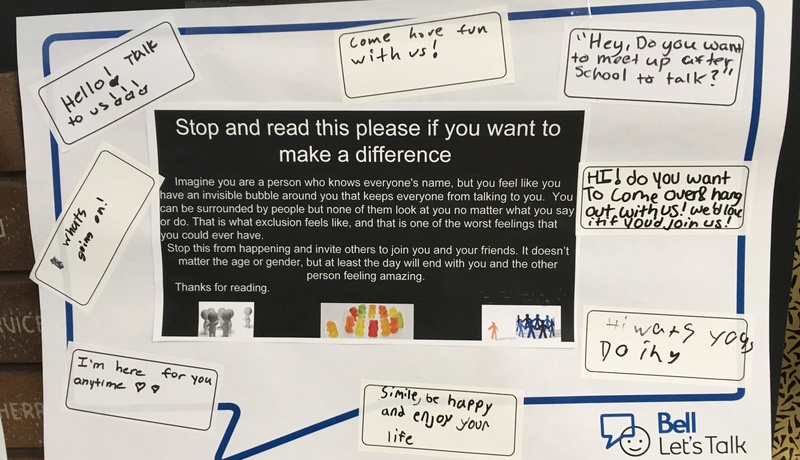 Foothills Academy participated in the Bell Let's Talk 2019 campaign. All students were asked to write down ways that they support their own and others mental health.
Questions they answered were:
How do you practice self-care? (e.g.: meditation)
How do you support others? (e.g.: giving compliments)
Who supports you? (e.g.: coach, parent)
What are you working on? (e.g.: controlling anxiety)
The answers were as varied as the students but some common themes emerged.
Important people for our students were: Moms, Dads, grandparents, other family members, teachers, counsellors and friends
Other important living things: pets
Activities they do: exercising, getting outside, reading, listening to music, relaxing, video games & tv (in moderation)
So many great insights into maintaining mental health across the grades from our students and great discussion throughout the school.