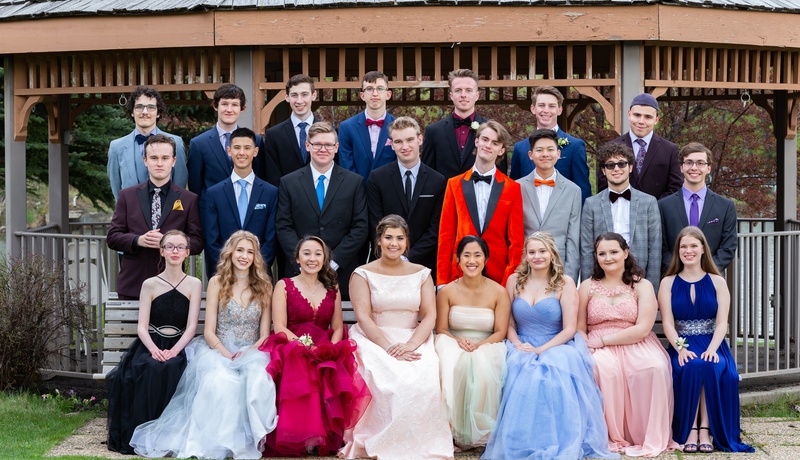 Our 2019 Valedictorian Dani S. shares her thoughts with the graduating class and their families at our Graduation Banquet on May 24, 2019.
Good evening parents, family, friends, staff, and of course, my fellow graduates of the Class of 2019. It is a great honour to be speaking here on behalf of my outstanding classmates on this special occasion. I would like to start with commending my parents, family, and teachers, whom without, I would not be here delivering this speech tonight. Thank you so much for all the time, effort, and patience that you have put into getting me to where I am today.
Before I became a student at Foothills Academy, I had been diagnosed with selective mutism and was told I had learning and educational needs which were complex. To be speaking here tonight in front of all of you, for me, is a major step forward in my journey towards improving myself.
I would like to invite everyone to imagine yourselves on a riverside; the angry, yet hypnotic sounds of the rushing water bursting over a serene landscape. Suddenly, a salmon flies out of the water, soaring in the air before getting caught back into the water and pulled downstream. Once again, you see the same fish jump out, somewhat higher and further, however, still not enough to reach the pinnacle of success. The salmon continues going about this cycle, jumping out of the water and missing its target every time. While its struggle is evident, the salmon continues to push against the current, attempting to tackle its obstacle after repeatedly being defeated.
Similar to this scenario, we too have often been faced with adversity and struggled to conquer it on our personal journeys. A collective setback that my peers and I have all faced is our learning disabilities. Although our LD's have caused many difficulties for us, we have collected an astounding collection of positive attributes to conquer them. This would include our determination to do our best, resilience when facing hardships, and patience with ourselves.
At the beginning of my first year at Foothills, I felt unable to speak in front of the class, found it difficult to speak with my teachers and classmates, and felt like I stuck out like a sore thumb because of how everyone interacted like a family around each other. Today, I've become one of the loudest voices to be heard in our class, very often finding trouble to keep my voice down. As I have progressed forward in my own self-improvement, my classmates have also made amazing progress and growth from their very first days at Foothills.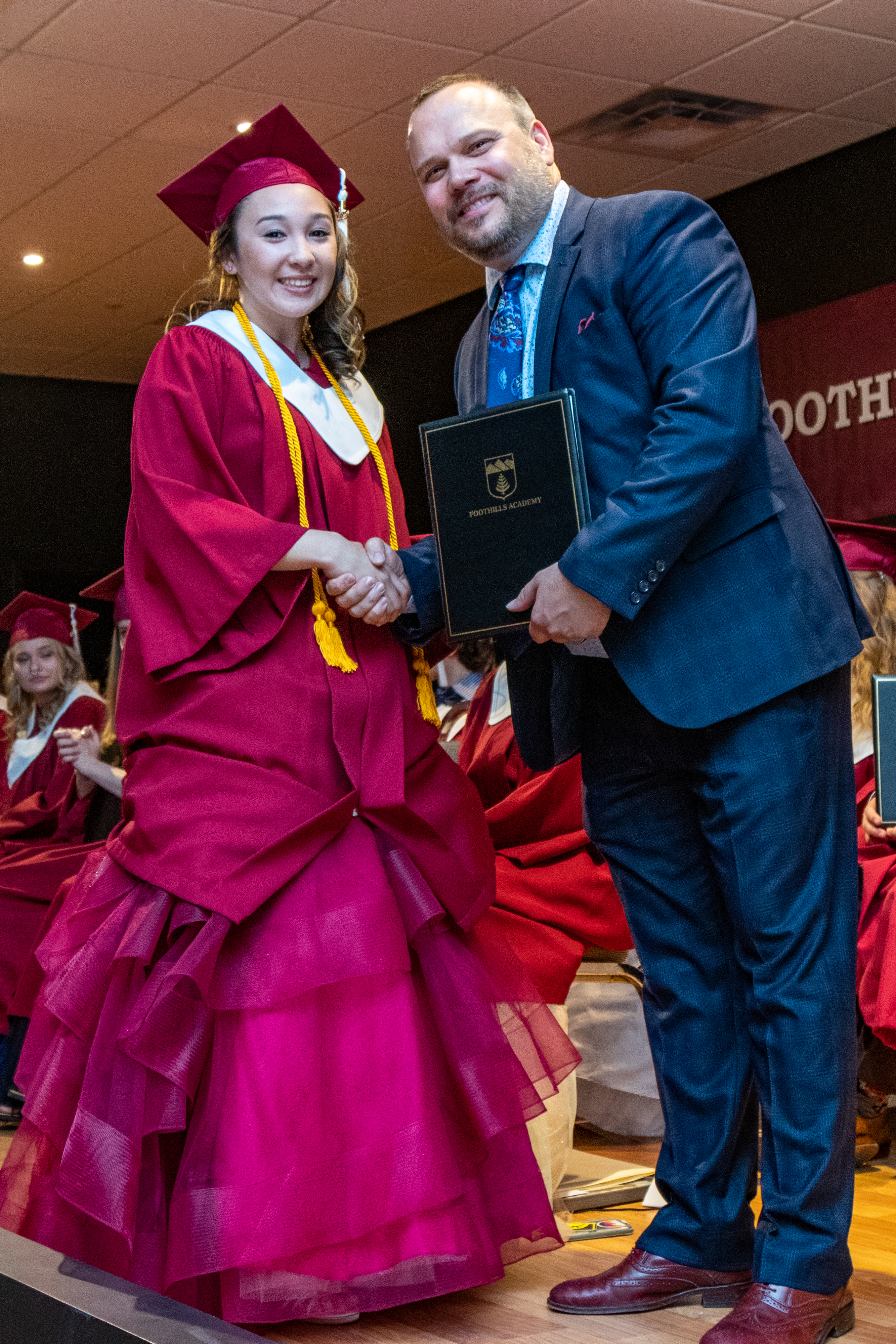 This year's class has great diversity within our futures, and despite this, we all have a collective desire to change the world, to put ourselves out there, to push ourselves to become the very best we can and to do the same to the world around us. In our futures, I see engineers taking the world by storm, I see chemical disposal workers saving the environment, I see storyboard artists changing animation and fighting for LGBT representation, I see psychologists helping lost people flourish into who they were meant to be, I see teachers helping students grasp their dreams, I see medical care professionals revolutionizing medicine, I see social workers making a difference for children who are in need, I see librarians teaching others what there is to love about books, I see cybersecurity specialists making our technology as safe and secure as it can be, I see the Mayor of Calgary making us truly proud to be Calgarians; I see people with the kindest of hearts continuing to spread their love to others, people with the biggest of futures who have the capability and intelligence to make a difference in the world. I see people who I am proud to call friends.
Like salmon battling the current, our journey towards our futures will be rocky and hard, full of obstacles that test our characters. It will no doubt be full of challenges; there will be difficulties that will force us to discover what we are truly made of. Despite the obstacles that they have faced, despite nature and fear, despite everything they are crossed with, the salmon were determined and fought for their futures.
Tonight, the analogy of the salmon struggling up river is a reminder of how we have succeeded; how we have fought, how we have cried, how we have laughed, how we have strived, and how we have succeeded. Just as the salmon had to battle against immense odds for its future, we too have battled and worked hard to get to this night; our graduation. I would like to end with a quote from a very brave woman named Helen Keller, "Character cannot be developed in ease and quiet. Only through experience of trial and suffering can the soul be strengthened, ambition inspired, and success achieved."
Once again, from us, the graduates, to everyone here tonight, thank you so very much for being part of our lives and helping us to get to this very moment.
Thank You