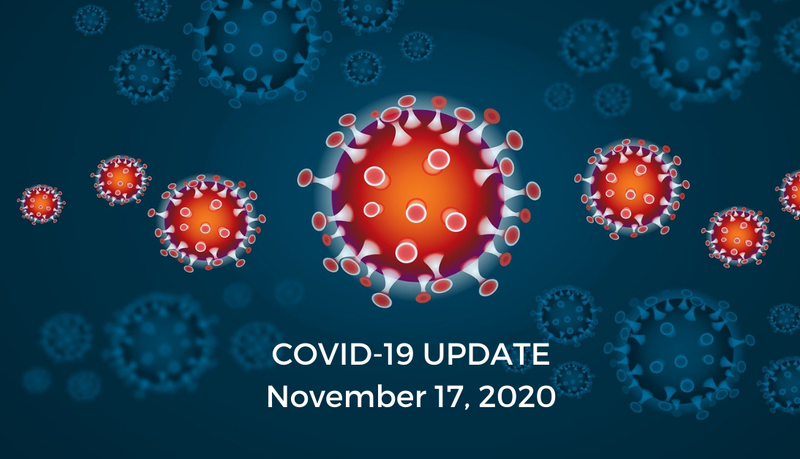 First and foremost, it is important to express our utmost thanks to each and every one of you, for working with us and adhering to the COVID-19 protocols this year.  Despite the constraints and inconveniences imposed by school protocols, your efforts to support the entire Foothills community by strictly adhering to the measures, have been instrumental in our ability to maintain a safe school environment.  We started the year focusing upon how we can be 'Stronger Together', and thus far it is evident that we are stronger and safer together; the care and concern shared throughout our community shines brightly.  Thank you.
We are confident in our ongoing processes to maximize the safety of students, staff and visitors from COVID-19; although we are not immune. With the guidance provided by the Ministry of Education and the Ministry of Health, Foothills has been able to successfully implement the government's requirement for a safe school. Our ongoing masking policies, social distancing, heightened cleaning regimens and daily symptom checks (to name a few), have allowed us to provide a safe and sound continuity of education. We should also give great kudos to the students, all of whom are striving to adhere to the new rules.
However, there is a clear upturn in the number of confirmed cases of COVID-19 in the province, and the number of cases in schools is rising. Of all the confirmed cases in schools, the vast majority are transmitted from the outside community. Therefore, even when schools are meeting all the requirements to stay safe, confirmed cases of COVID-19 will continue to happen. This is important to note, as regardless of the thoroughness of our protocols, there is a significant chance that a confirmed COVID-19 case will make it to Foothills Academy.
We are doing everything to try and avoid a confirmed case, but if it should happen, we would like to remind you that Alberta Health Services will work closely with us (as they do with all cases in schools), to ensure the appropriate actions are taken for the safety of all. Additionally, if other provincial mandates come into play, such as temporary school closures (full or partial) then we are prepared to minimize the disruption in students' learning of the rigorous Alberta Education curriculum. We hope to be able to continue school without any cases of COVID-19 but want to reassure you that whether we have a confirmed case or not, we will continue to vigilantly navigate the unpredictable nature of school-life during the COVID-19 pandemic.
We are fortunate at Foothills to have regular access to ministerial meetings with the Minister of Education, her staff and other stakeholders; to closely monitor the evolving impact of COVID-19 in schools across the province. Through these meetings, it is apparent that schools such as Foothills Academy remain some of the safer places in the community, and again this is because of the efforts of all of us; thank you!
Throughout all of this, it is important for us to recognize the underlying stresses created by virtue of living through a pandemic. We face much uncertainty about the virus and about when the pandemic is going to be resolved. This is especially true of students, and although many students will not overtly present as being anxious or stressed over COVID-19, we are ensuring that we continue to monitor all students' health and wellness, and plan to support them appropriately. The physical and mental health and wellbeing of all of our students is paramount, as it is of all of our staff, families and stakeholders.
Thank you all so very much for doing your part for the Foothills community.
With great appreciation,
Simon Williams