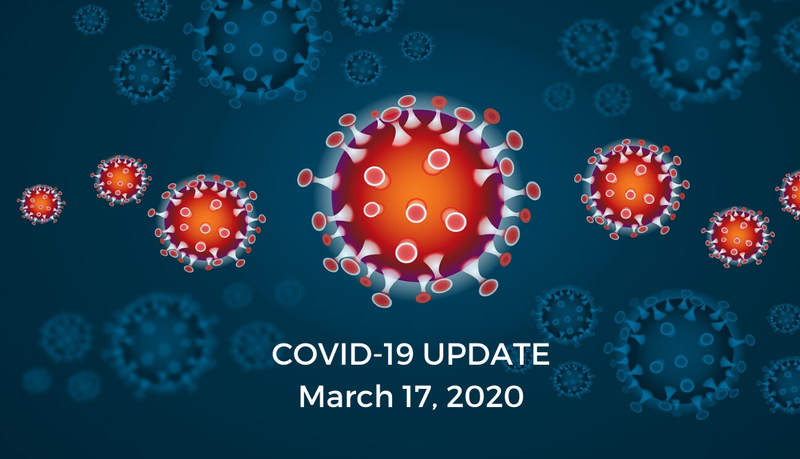 Until further notice, our in-person Community Services programs will no longer be operating. Current clients will be contacted by their instructor or psychologist. Our online professional development and parent courses are still available. We are pleased that Counselling services are continuing and will be delivered online or over the telephone.
Earlier today, Premier Kenney declared a state emergency in Alberta under the Public Health Act over the coronavirus pandemic. This announcement was accompanied with aggressive new measures on social distancing, including banning citizens from public places like casinos, bingo halls, theatres, children's play centres, recreation centres and arenas, science centres, museums and art galleries, community centres, fitness facilities, and entertainment facilities like movie theatres.
While the School program at Foothills Academy moved online yesterday, we had continued to offer programming in Community Services that was delivered in a one-to-one format (Psychological Services and Read/Write & Math Instruction).
However, with today's announcement, we have determined that it is in the best interests of the community for us to stop all of our Community Services programming indefinitely.
Read/Write & Math
Until further notice, we will be unable to deliver individual instruction sessions as of the end of today (Tuesday, March 17, 2020). If this situation continues for an extended period of time, Foothills Academy may be able to provide some programming options online during the COVID-19 crisis. Please watch our website for further updates. We will place a 'credit' on file for all unused sessions, and we will contact you to reschedule current or pre-booked sessions as soon as we receive more direction from the government and Alberta Health Services.
Psychological Services & Programs
No new Psychoeducational testing will begin until further notice. As per their 'duty of care', our Psychologists will be trying to complete Psychoeducational Assessment testing with clients (that is already in progress) by the end of this week. Psychologists will continue to work from home to complete assessment reports and then they will contact families to arrange an online video conference debrief of the results.
Counselling clients will be contacted directly by Psychologists to discuss options moving forward. Intake for new clients is continuing. Counselling will be delivered online or over the phone.
Online PD and Community Education Courses
Our online courses for families and professionals are still running: https://www.foothillsacademy.org/community-services
Spring and Summer Programs
Unfortunately, we do not yet have answers about our spring programming, or about the likelihood of us being able to run Camp Amicus this summer. If our spring or summer programming is cancelled, we will contact those families directly.
We recognize that this is a difficult time for everyone. We will continue to monitor the situation closely, and we will update our website and social media when we are able to reinstate in-person programming.
Best wishes to you and your family