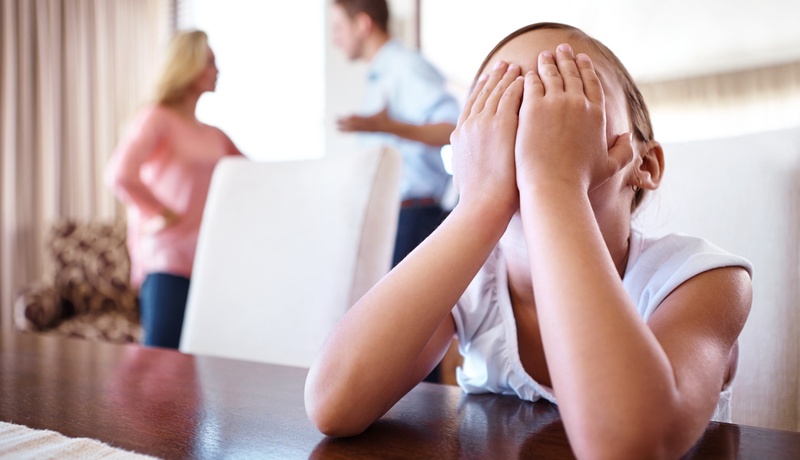 How are you doing? The need for Social Distancing (or, more accurately Physical Distancing, since we want to maintain as much social contact as possible!) has many unintentional impacts on our home lives. No doubt, all this unexpected "togetherness" is causing increased tensions in many households. Along with heightened concerns about health, and the significant adjustments to our lifestyles, there are also financial impacts for many families. According to an Angus Reid survey released on March 25th, half of the households in Alberta said that they had already experienced work or job loss due to COVID-19. These added stressors can put pressure on all the relationships in a home. And, given these realities, we all need to find ways to regulate our emotions and communicate effectively. Below are some Q & As to support those goals.
Q. How can we decrease (or avoid) conflict in our home?
A. These are unsettling times, so it is more important than ever that we reflect on how we can optimize our relationships, and ensure our households make us feel safe and comforted.
Discuss how each of you copes differently
Talk with the other adults/older children in the home recognize and discuss how each of you copes with uncertainty. Perhaps one of you wants to talk out all the worst-case scenarios, and another would rather ignore all realities. Make sure you discuss how your coping methods are compatible, and how they may conflict or add additional stress.

Make sure you ask for what you need
Perhaps you need to stake out an hour for yourself to read or take a bath. Perhaps you need help from others in your household to nudge you out of the house for a solo walk each day. Think about what you need and (like we say to the kids;-)) self-advocate!

Encourage the use of "I" language
Model communication that we want our kids to use: "I am feeling ________because _________, and I need ________. When we make these connections for kids it helps them to understand themselves and others better.

Embrace 'time-outs' as a strategy
Adults and kids can benefit from breaks from each other. Breaks may need to be identified in a heated moment, but it is even better if we can try and anticipate when they might be needed and take them proactively.

Avoid exposing children to adult conflict whenever possible
Arguments are inevitable, but witnessing adult arguments only adds to the stress young people in the home feel.

Reach out for support if you feel unsafe
Call 911, or the Family Violence Information Line for 24/7 support at 310-1818.
Q. How can we deal with the stress and anxiety we are feeling?
A. There are many signs of stress that we need to listen to, such as irritability, sadness, headaches, stomach aches, and difficulty making decisions. Our ability to effectively cope may vary from day-to-day. Experiment with what you can do proactively by yourself, or as a family, to regulate. Some ideas to consider:
Try yoga as a family. Choose a family yoga class on YouTube and give it a chance.

Pick fitness goals. Have each person pick a fitness or health goal (e.g., "I will touch my toes by May") and help keep each other accountable.

Give mindfulness a try. Right now Mindful Schools is offering free online classes for kids.

Create new rituals. Give yourselves something to look forward to each week. Decide as a group on some family rituals to look forward to (e.g., Monday puzzle nights; Wednesday game nights; etc…).

Incorporate a family practice of showing gratitude. Take turns identifying something each person is thankful for at dinner time. Make a list of things that are going well.

Help others. Drop cards off on your neighbour's steps wishing them well. Pick up garbage in your neighbourhood. Drop off extra supplies to your neighbours just because.

Embrace nature therapy. Go for a daily walk (keeping two metres away from others). Enjoy the shift in the weather and plan activities in the backyard. Open the curtains and windows when you are indoors.

Tackle projects together. Challenge yourselves to de-clutter a room; re-organize the garage; or try a new recipe – and then reward yourselves with a treat!

Master a dance move. Take a chance and be silly together: Awesome fad dances to teach your kids
Q. What does 'self-care' really mean?
A. Stress can rise quickly in times of uncertainty, especially when you have kids to worry about. According to this self-care article for parents, taking care of yourself will help you maintain perspective and be in a better place to take care of those who need you.
Reflect on what you do have control over - your breathing, your actions, and your plans
Journal
Eat a balanced diet
Avoid too much caffeine or alcohol
Get enough rest and sleep
Exercise
Try an old hobby
Laugh
Reach out to an old friend or distant family member
Find a quiet time and space to escape each day
Only check the news once or twice a day
COMMUNITY RESOURCES
AHS Overview of Services:
Alberta Health Services: We're Here to Help
Crisis Support:
Emergency Financial Assistance:
For up-to-date COVID-19 Information:
On behalf of the Counselling Team (Cynthia, Paige, Jay, Charis, & Kelsey), we want to wish your family the very best,
Dr. Karen MacMillan, R. Psych