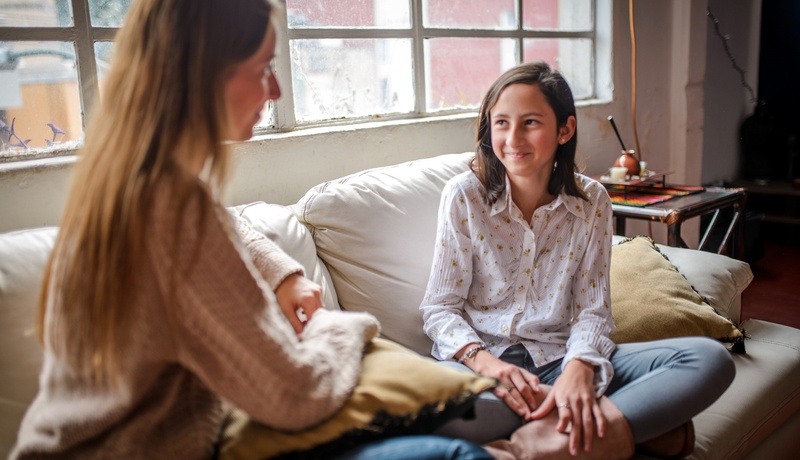 As the COVID-19 situation continues to evolve, we all have new information to process; decisions to make, and public behaviours to adjust – so this is a good time to reflect on how we communicate with each other!
The best way to discuss new ideas depends upon many things, including the age of the young people, and the neurodiversity of the individuals in your home. The term neurodiversity refers to brain differences in the way individuals think and learn. By definition, neurodevelopmental disabilities (such as Learning Disabilities and ADHD), have a profound impact on the way we communicate and behave in our homes. And because these issues are highly genetic, they often impact more than one person in a home.
Even if you have a strong understanding of neurodevelopmental abilities, it is valuable to occasionally reflect on how they may challenge the discussions in your home. And more importantly, how we can adjust our communication to ensure we clearly understand each other.
If you want a refresher on these diagnoses here are some brief overviews for parents:
Are there ways in which you could adjust the communication patterns in your home? Sometimes simple changes can go a long way to decrease frustration and increase compliance. For example, giving young people extra time to soak on the information before expecting an answer, or checking their comprehension mid-way through a conversation, can be valuable habits that prevent misunderstandings and additional stress for everyone.
Individuals with LD and ADHD may have challenges with very specific skills that impact their ability to communicate. Some common struggles are:
When we understand how our young people think and learn best, we can also support them in advocating for what they need from others – such as family members, teachers, and coaches.
And, if you are looking for some more ideas for supporting individuals in your home with ADHD, you can check out this free recording of a webinar hosted by the University of Calgary Managing ADHD during isolation that Dr. Karen MacMillan and Dr. Michael Zwiers participated in this week.