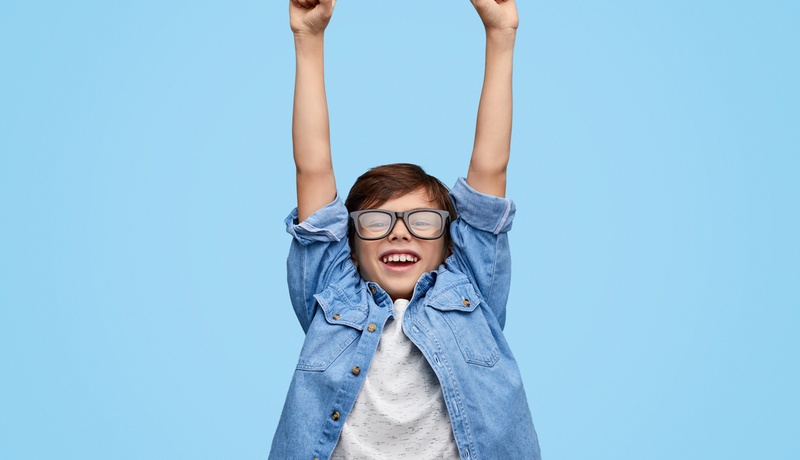 This week we are focusing on ways in which we can further support the healthy development of young people. So much has changed over the past couple of months, but our basic parenting goals remain the same – even if it looks a little different right now!
Self-determination refers to an individuals' ability
to meet their potential;
to be more independent,
to regulate themselves,
and to follow-through to reach their goals.
When a young person has a strong sense of self-determination they are more likely to have intrinsic motivation – when our children are initiating an activity for its own sake because it is interesting and satisfying in itself.
Supporting the self-determination of our children and adolescents involves supporting three fundamental needs: competence, autonomy, and relatedness. The ways in which we support these needs change as our children get older, but they remain important.
Why is self-determination important?
Higher levels of self-determination help foster a young person's ability to thrive. Decades of research have connected an increased sense of self-determination to desirable outcomes, such as increased happiness and improved quality of life. For individuals with Learning Disabilities and ADHD, higher levels of self-determination are more likely to do well in school and in the workplace.
The pursuit of self-determination goals permeates the programs offered by both the School Program and Community Services at Foothills Academy. The skills associated with self-determination, such as self-regulation and self-advocacy, are particularly valuable to foster empowerment and meaningful motivation in individuals with Learning Disabilities and ADHD!
How do I foster my child's self-determination?
We can foster the self-determination of children and adolescents by supporting their interrelated needs for competence, autonomy, and relatedness. As parents or educators, we may naturally focus on supporting one of these aspects more than the others. Take a minute to consider how you can foster all three in an age-appropriate way.
COMPETENCE
Being competent at something feels good! This is one reason why video games are so compelling; you get immediate positive feedback as you succeed through the levels. When we genuinely feel good about ourselves we often end up trying more in the future.

Empower your child by helping them become more self-aware about their own strengths and weaknesses Download: self-awareness worksheets for children and teens

Foster their use of self-advocacy skills in all aspects of their life. Help them recognize what they need and give them opportunities and support to ask for it. Read: Self-advocacy Sentence-Starters for Kids Who Think and Learn Differently

Ensure that their interests and successes are valued.

Constructive feedback is not a bad thing, but it does need to be given in small doses. Don't try to change every concern all at once. Aim for at least three positive interactions for every correction. Read: Parenting Children with Positive Reinforcement

Experiment with different ways the young person can feel like they can make a unique contribution to the household. For example, help them come up with a special meal or dessert that they can periodically make for the family.
AUTONOMY
Provide them with opportunities for decision-making whenever possible.

Catch them in a good mood, and give them the opportunity for some extra independence, and let them surprise you.

Whenever possible, give them a choice about the way they will engage in requested tasks.

Keep in mind that the more you make decisions with them, as opposed to for them, the more they may be willing to listen to your guidance.

Give them the opportunity to "fail", and help them change the way they think about "failure". Not meeting their goals on the first, second, or third attempt means that your child is learning a lot about themselves and their ability to persevere. Share a story about your own struggles and how you eventually triumphed.

As your child gets older, make sure you regularly reflect on how you can give them more responsibilities and more opportunities for independence.

Foster activities that are done for their own sake instead of having the child do the activity while expecting something in return.
RELATEDNESS
It certainly looks different with physical-distancing, but ideally, young people get regular connection with a wide variety of people in their lives – structured activities; free time with friends and/or siblings; activities with extended family members; etc…

We all want to feel heard. Reflect on your day-to-day interactions, and make sure you are acknowledging the young person's experience and viewpoints - rather than denying, ignoring, or minimizing what they feel and think.

Make sure that there are tech-free times each day (kids and adults), for everyone in the home to connect. Set up household rules, such as no phones at the dinner table, and hold each other to account.

Purposefully set up one-to-one activities with each family member. Find out what shared interests you have – let the young person identify what activity they want to do with you.
Learn more about Self-Determination Theory: Self-Determination Theory and Motivation
If YOU have a question that you would like to see answered in a future Weekly Wellness, you can submit it here.