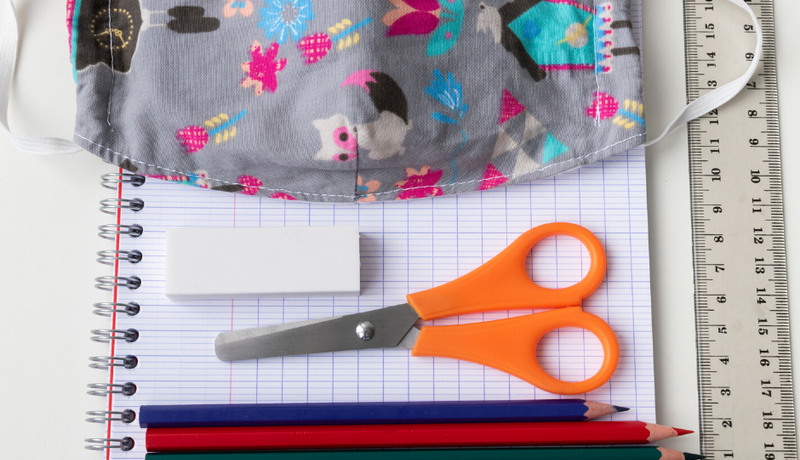 The Minister of Education Adriana LaGrange, and Premier Jason Kenny, announced yesterday that all schools in Alberta will return to classes in the new school year, with health measures in place.  Foothills Academy's school year is scheduled to begin on Tuesday September 1st.  We are excited to be able to return to school in September, whilst being able to keep every student, staff member and visitor as safe as possible.
The challenges of the past few months have impacted all aspects of society, and we understand that as well as excitement, there will be anxiety about returning to school. Not only will there be concerns about health and possible transmission of the Covid-19 virus (especially among the more vulnerable members of our population), but general social anxieties may prevail, as well as worries about possible gaps in learning.
We want to reassure you that Foothills Academy is preparing to support every child, as we strive to ensure the physical, social and emotional safety of all of our students. This is not to say that we can eliminate all physical and mental health risks, but we can prepare to do our best to keep everyone as safe as possible and return to some semblance of normalcy for the upcoming school year.
We have been planning for different return-to-school scenarios over the past few months, and the scenario of all students returning to school means that we will be employing a wide range of safety measures and health protocols. The specifics of how the school will look in September will be shared with you in more detail over the coming weeks. It will, however, involve social distancing where possible in the school, the creation of cohorts of students (clusters of grades) to minimize transmission of the virus in the event of a positive case, vigilant handwashing expectations upon entry to the building and all classrooms, and ongoing education about respiratory etiquette. We have employed more specific, frequent disinfecting practices for high-traffic and high-touch areas, and we have to be adamant about no child, parent or staff member entering the building with any symptoms of Covid-19.
The new protocols that we put in place should not hinder student learning or the general enjoyment of school social life. We are striving to keep the return to school scenario positive and exciting, whilst maximizing the safety of, and care for, students.
Over the coming weeks, more information will be sent to you. Some will be in the form of videos that we encourage you to share with your children. It will be important for students to refamiliarize themselves with how the school looks, to help them prepare for their return. It is also a good idea to chat with your son or daughter about their feelings of returning to school, being aware that your son or daughter will take their lead from you. The more you express your confidence for a safe and successful school restart, the better it will be for your child's own confidence about returning to school. If there are any serious concerns or worries, then let us know so that we can do our best to address the matter.
Together we want to ensure that everything begins positively for our students in September, and the relationships between students, parents and staff are now more crucial than ever to make this happen. Let's work together, to be stronger together, to get through these difficult times and move on to supporting the growth, development and success of all of the children and youth at Foothills Academy.
Looking forwards to reopening,
Simon Williams