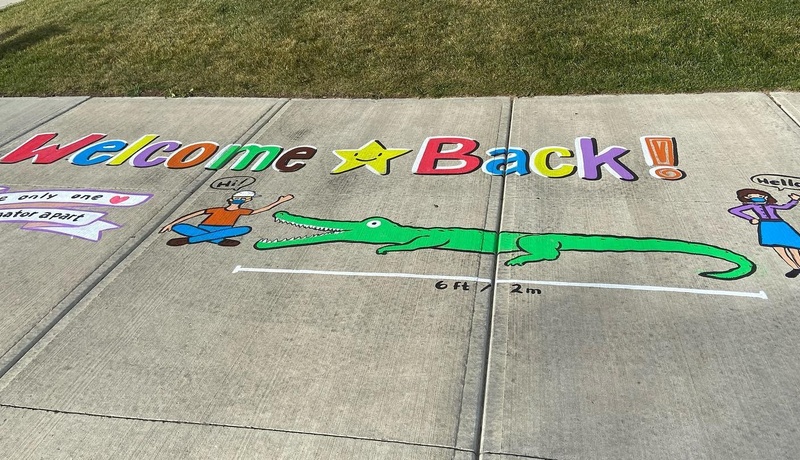 After 170 days of silent hallways and empty classrooms, it was a delight today to welcome all of our students back into the building. The extensive preparation and planning put into making school re-entry safe and welcoming is a testament to the care and commitment of all Foothills staff. Our aim for the first day back was to normalize the school day, have students reacclimatise to the building, and reengage positive connections with other students and staff, all of which are essential for successful learning and growth moving forwards. This seems to have been a success, despite the masks, cohorts, handwashing, directional flow in hallways and physical distancing. It really was quite wonderful to see shining eyes peeking over the tops of masks, as students arrived ready for the new school year today. Thank you to all parents and guardians for helping to prepare your children for the first day of school, as this had a huge impact on helping to make today successful.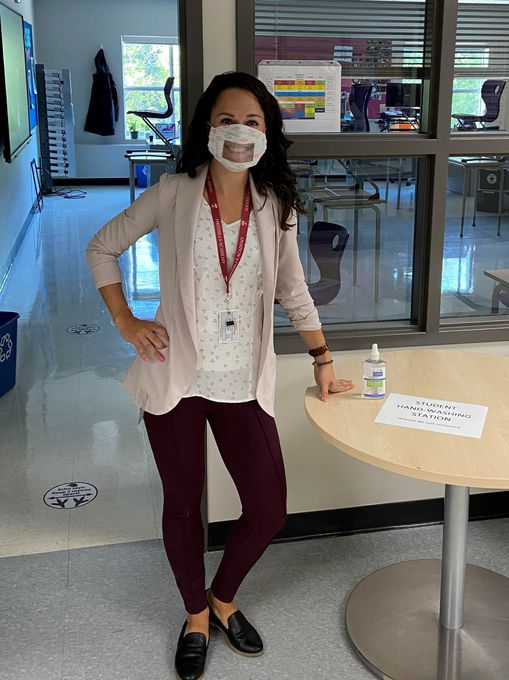 There is no doubt that we still have routines and protocols to become familiar with, but we are confident in being able to start the school year positively. At times there may be some communication challenges with masks, regulation challenges with physical distancing, and working memory challenges with directional flow in the hallways and regular handwashing. Still, we know that we have things in place to be successful with school re-entry. Together, as Foothills staff, students and families, we will make the school a safe and healthy place for students to thrive. We want students to feel safe and cared for, and we want parents and families to feel the same.
Yesterday, some media reported on perceived changes to provincial policies and protocols, but this did not impact Foothills. Provincial guidelines have to be broad to address the realities of vastly different schools in Alberta. We are fortunate at Foothills to be able to meet the standard guidelines, and in many instances, exceed them. We have physical distancing in every classroom when students are seated, which allows for students to have breaks from wearing their masks. Our cohort entrances and handwashing stations worked well this morning, and the bus loading and unloading system appear to be effective. It is also a testament to our students' characters that everyone understood and respected the importance of the new protocols to keep everyone in the community safe.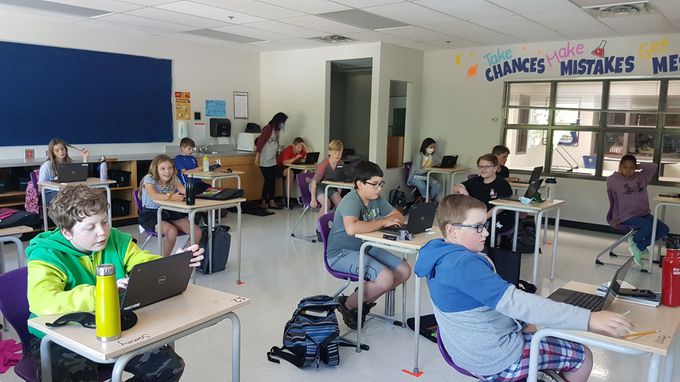 To further enhance the safety processes at Foothills, we have also addressed the air-handling system in the building. To support the creation of the safest environment we can offer, we have improved the flow of external air throughout the building, and invested in newer and more effective filters to enhance air quality. This, in conjunction with the processes laid out in the Return to School document, gives us even greater confidence that we are minimizing the risk to everyone's health, safety and wellness.
So thank you to everyone involved in today's re-entry to school; students, staff, parents and other family members. We are happy to be back.
Here's to staying safe and healthy, and having a return to in-person learning.
Sincerely,
Simon Williams