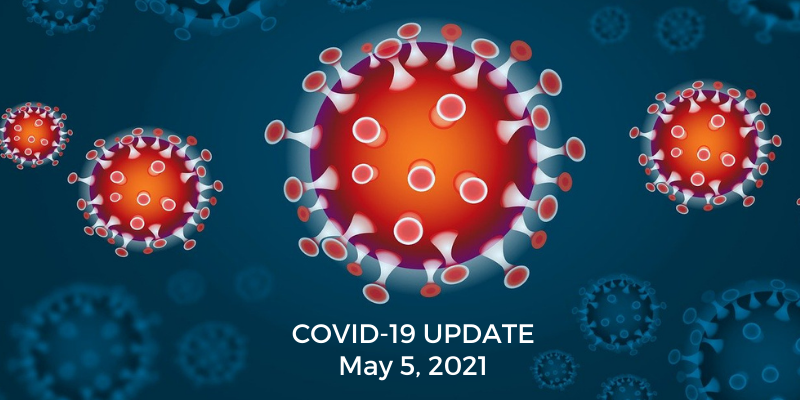 As you are likely aware, the Premier has announced the requirement for all Kindergarten to Grade 6 students to switch to at-home learning as of Friday, May 7th.  This will mean that all students will be learning online; returning to in-class learning on Tuesday, May 25th (after the Victoria Day long weekend).
It is extraordinary that we are still initiating classroom closures, over a year after the pandemic began. We understand, and share, the stresses, challenges and frustrations of the classroom closures, although we believe that if all Albertans and education stakeholders can adhere to this 2 week 'circuit breaker', then we can get through the pandemic together, sooner rather than later.
We have learned much over the past twelve months about at-home learning, and we feel that we can continue to provide a robust learning experience for our students at-home over the course of the next two weeks. Students will continue to receive meaningful curriculum programming and learning support. There will continue to be thorough assessments of student learning and growth, and assessment methods will reflect the at-home learning environment.
Additionally, students will continue to receive study support, physical education and electives. Counselling supports will continue in the same capacity as normal, although they will be online, as will speech-language and occupational therapy supports.
If you have any further questions about your child's at-home learning needs, please connect with your child's homeroom teacher first, or reach out to School Program Coordinators Kim McLean and/or Sean Horton.
Sean Horton shorton@foothillsacademy.org
Kim McLean kimmclean@foothillsacademy.org
You may hear information regarding the exemption of special education students from online learning. Similar to the previous at-home learning experience, our interpretation that these exemptions for special education students apply to students with severe disabilities who require supports to function in a learning environment. Such significant disabilities may include severe physical or cognitive/developmental disabilities.
As it currently stands, we are continuing to follow government guidelines for classroom closure for grades 3-12 because:
The health and safety of all students, families, staff and the wider community is priority.
We have great confidence in our ability to continue to effectively support students with Learning Disabilities online for the period of time up to May 25th.
We are able to continue assessing student growth and development.
We are able to continue providing mental health and other professional supports online.
Further cases in school and resulting close contacts would cause immense disruption of student learning and general school operations.
A positive COVID-19 case at Foothills would detrimentally impact students more than this current at-home learning plan (due to the number of students and staff who would be required to isolate, and the reduced rigour of an ad-hoc online Classroom Streaming program for isolating students).
Where students are identified as being in extreme need of in-person support, we will accommodate where necessary.
We are confident that we can continue to support our students and positively impact their learning through this period of at-home learning. Let's get through these two weeks and hope that this is the final disruption to our education system, and optimistically look forward to more normality at school in the near future. We will get through this short period of time successfully, as we remain Stronger Together.
Most Sincerely,
Simon Williams