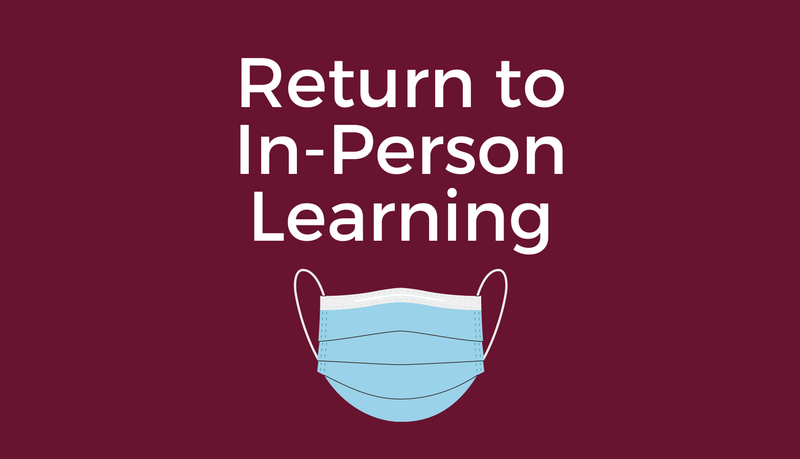 Foothills Academy is a safe and caring environment and we are excited to see our students return to in-person learning on Monday, 10th January.
We do know that daily routines, connection outside the home, and in-person learning are optimal conditions for each student's development. Undoubtedly, there may be some anxieties about returning to school, and we could have some challenges as we move forwards. For example, there is a possibility that the operational capacity of any school could be impacted by COVID-19 from time-to-time, due to staffing shortages.
If we have a situation where we cannot operate effectively due to significant staff or student absences, we may need to make a switch to online learning with short notice. This may impact one class, one grade, one Team, or in the worst-case scenario; the entire school. In such a case, we will notify you as soon as possible, and make your student's school electronic device available to them as soon as possible. Hopefully, this situation does not arise, as we strive to maintain our stringent health protocols.
As a reminder, these are the measures we have taken:
We have already significantly upgraded our ventilation systems.

As of December 17, 2021, all of our staff members have been required to demonstrate evidence of being double vaccinated, or participate in regular testing.

We have significantly limited the number of visitors into the building, and those adults who do come in for scheduled appointments must demonstrate proof that they are fully vaccinated.

We ensure regular cleaning and sanitizing of high-touch surfaces.

All students and staff members are required to wear masks (preferably medical grade or higher) in the common areas of the building, and can only remove them if seated in a classroom or office with a distance of at least 2 metres from other individuals.

We encourage frequent handwashing and have sanitization stations throughout the building.

Grades 3-6 will continue cohorting.

We will also distribute the medical-grade masks and rapid testing kits that Alberta Education is supplying for each student as soon as we receive them.
For further information on Alberta Education's plans for schools, see: https://www.alberta.ca/k-12-learning-during-covid-19.aspx
What we need from you:
Please continue to screen your student each morning using the Daily Checklist for specific directions based on their symptoms and/or exposure to a COVID case: https://open.alberta.ca/publications/covid-19-information-alberta-health-daily-checklist

Alberta Health Services no longer conducts contact tracing in schools, however, we will monitor students' absences due to illness, so please complete the absence form for any and every student's absence.

Please ensure that your child wears a well-fitting, high-quality mask to school (preferably medical-grade versus cloth) to school every day.

We strongly encourage all families to seek vaccination for their students: https://www.alberta.ca/covid19-vaccine.aspx

If you picked up your child's electronic device this week, please ensure that they bring it back to school with them on Monday. Make sure that the charger is also returned.

Bus schedules may also be disrupted, so be sure to check on the status of your child's route: bussing status

Please ensure you are regularly checking your emails in case there is a sudden, short-term switch to online learning!
As the Foothills Family, we will continue to work together and face the challenges imposed by the pandemic, to ensure we keep all of our students, staff, families and the wider community, as safe as possible.
Thank you all for your ongoing support and diligence to keep us all safe.