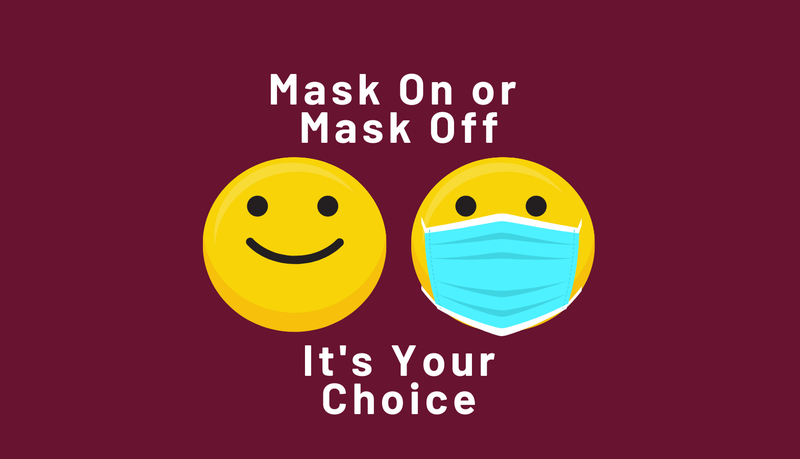 On Saturday, the Alberta government confirmed that the province will enter Step 2 starting on March 1.  As part of that step, they have stated that "any remaining school requirements are removed".
This means that as of tomorrow, Tuesday, March 1st, masks will be optional for all students, staff members, and visitors to the school.
We will continue to support individual choice around mask use, and respect everyone's right to identify the appropriate course of action for themselves.
The following items are still in effect:
Anyone choosing to wear a mask may do so, and hand sanitizer remains readily available throughout the building.
Please continue to complete the COVID-19 Alberta Health Daily Checklist and follow the relevant guidance.
Visitors will still be required to make scheduled arrangements to meet with staff in-person. Any visitor dropping in will still need to use the doorbell and speaker inside the front entrance.
The vaccination mandate will remain in place for any new staff members.
We do not expect any further shipments of masks or rapid tests from Alberta Education. If you would like to get more rapid tests (or want to book a vaccine) you can do so through this link.
Over the course of the past two years, we have ensured that Foothills Academy follows health guidelines, while also striving to provide as much of a normal educational experience as possible for our students. We recognize that there is a wide range of comfort levels for health measures among families, and know that everyone is doing their best to navigate the right path for their children.
We sincerely appreciate all of your patience and support, as we all adjust to these ongoing changes.
Added: March 1st - Foothills Academy is now able to accommodate vaccinated students who need to be continuously masked in days 6 -10 of their isolation period. Therefore, students who are fully vaccinated and had a positive test or experienced a core COVID-19 symptom, only need to be away from school for 5 days, and can then attend school (continuously masked) for the rest of their 10 day isolation period.