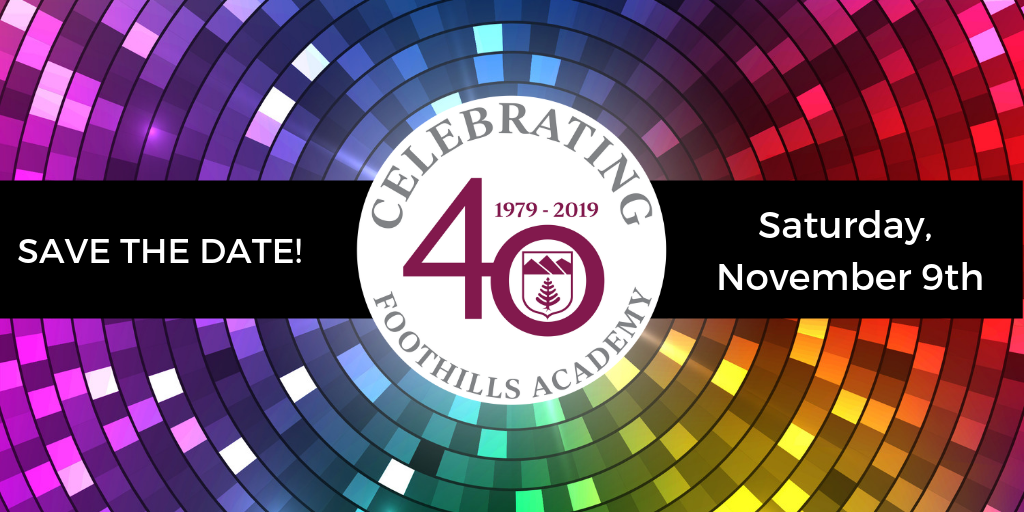 40th Anniversary Celebration
Save the Date! We'll be celebrating 40 years of Foothills Academy on Saturday, November 9th.
We hope to connect with former students, their parents, staff and supporters during this special celebration. Details coming soon.
If you have any questions, contact Jan Haggeman at jhaggeman@foothillsacademy.org or call 403-270-9400 ext. 215.