FAPA WestJet Raffle
Thank you to everyone who purchased tickets for our Winter WestJet raffle. With your support, approximately $13,000 was raised to support Foothills Academy.
Winning tickets were drawn on Thursday, April 9th. All winners have been notified.
Winning tickets are:
1st Prize: Ticket # 0338
2nd Prize: Ticket #1860
3rd Prize: Ticket #0671
First Prize: One round-trip flight for two (2) guests to any regularly scheduled WestJet destination (charters, codeshare, and interline partners exempt). Blackout dates apply. (Please call 1-877-768-8395 for a current list of dates.) The trip must be completed by March 19, 2021. Other Rules and Restrictions apply.
Fees, taxes and surcharges are the responsibility of guests travelling and must be paid for at the time of booking. Does not include optional fees such as checked baggage or cabin upgrades.
Valid on any regularly scheduled WestJet marketed and operated flight. Voucher is not valid for redemption on WestJet Vacations' packages, flights operated by Swoop, interline, code share or charter flights.
All booking and travel must be completed within one year from the date of the event (March 19, 2021).
Voucher is limited and subject to promotional space availability of eligible fare options and flight schedule. Not all flights have promotional space.
Flights must be roundtrip to and from the same locations. Al guests must travel together ton the same itinerary, dates and flights.
Voucher cannot be used on some dates, including statutory holidays and peak travel dates.
Other Rules and Restrictions apply. See the gift of flight voucher for full details.
Second Prize: $800 Pre-paid Visa GIft Cards
Third Prize: $300 Gift Certificate for Fairmont Hotels & Resorts
Where does WestJet fly? Check out their route map to see all the amazing choices of destinations in Canada, USA, Caribbean, Mexico and Europe.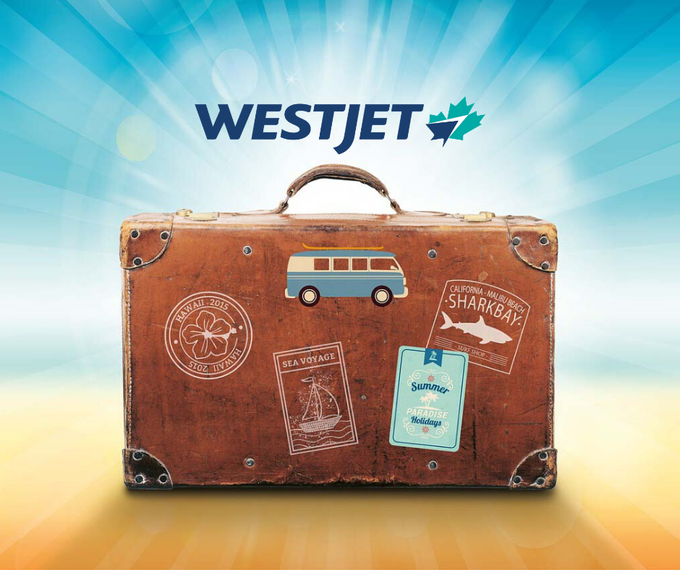 Raffle Rules
AGLC Licence: #555356
Tickets are $10 each. (1,999 tickets available for sale)
Date of Draw: Thursday, March 19, 2020 ** Please note: AGLC has granted permission for the draw date to be post-poned until Thursday, April 9th due to COVID-19 pandemic.
Time of Draw: 4 pm
Location of Draw:
Foothills Academy Society
745 37th Street NW
Calgary, AB T2N 4T1
403-270-9400
Sellers and Purchasers must be at least 18 years of age. Minors are not permitted to handle tickets, ticket stubs, or money collected.
The name written on the ticket must be of a person over the age of 18 and not the name of a minor.
All ticket purchases are non-refundable.
The winning tickets will be drawn in reverse order (Third Prize, Second Prize, and then First Prize).
After a winning ticket is drawn and recorded, it will be put back into the draw drum to be eligible for the next prize draw (with the exception of the First Prize Ticket).
In the event that a winning ticket stub has more than one name on it, Foothills Academy Society will award the prize to the first person listed on the ticket. Foothills Academy Society and AGLC are not responsible for any disputes which may arise between the different individuals whose names appear on the ticket stub.
All prizes must be accepted as rewarded.
Prizes will be available for pickup from Foothills Academy Society after the draws have been completed. Valid government photo identification must be shown to collect the prize.
If any ticket drawn is illegible, another ticket will be drawn.
If we are unable to locate the winner within 7 days, a new ticket will be drawn.
Winning tickets numbers will be posted on the Foothills Academy Society website.
All unsold tickets, ticket stubs, and money collected must be returned to Foothills Academy Society by Thursday, March 5, 2020.