FAPA 2020 Raffle
The winning tickets were drawn on Monday, November 16, 2020.
1st Prize - 2020 Chevrolet Colorado ZR2 - Ticket # FAPC301485003
2nd Prize - $2,500 - Ticket # FAPC300216003
3rd Prize - $750 - Ticket #FAPB200380003
All winners have been notified.
Thank you to everyone who supported the 2020 FAPA Truck Raffle. With your support, $160,340 worth of tickets were sold. The net proceeds will be directed to Foothills Academy.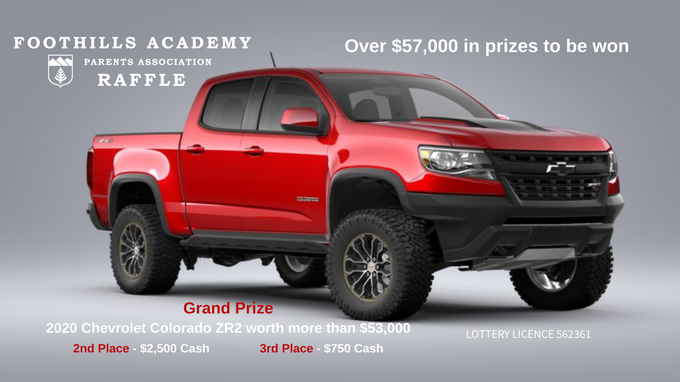 Learn more about the annual FAPA Raffle in this segment by Gil Tucker on Global Calgary shown on September 19, 2019.