Support Us
A Week on a Private Yacht Could Be Yours
For over 40 years, Foothills Academy has ensured that children with Learning Disabilities can access specialized programs to help them reach their true potential.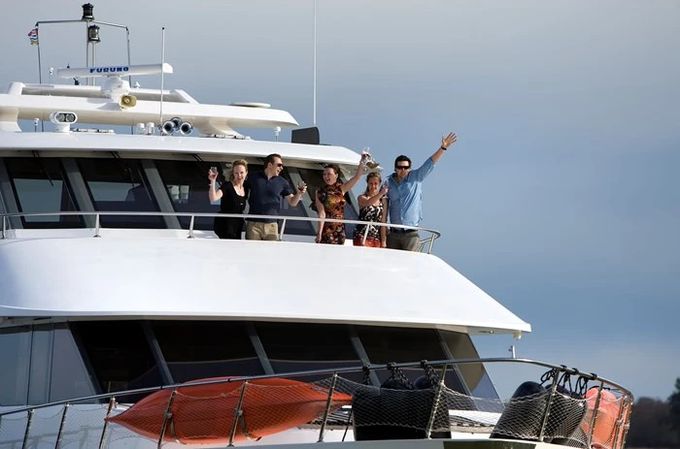 As part of our ongoing fundraising efforts to provide programs and services to these children, we are thrilled to announce that a generous anonymous donor has made it possible for us to offer you a once in a lifetime opportunity to bid on a stunning 7-day luxury yacht charter. All auction proceeds will go directly to Foothills Academy.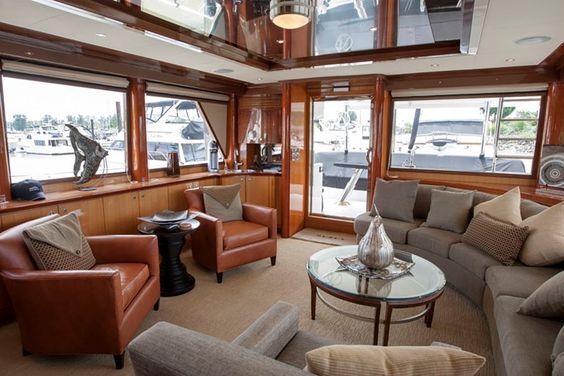 The Toy Box II is eighty-feet of luxury and has all the features and amenities one would expect from a cruise yacht. From its teak burnished staterooms to its granite countered galley, the Toy Box II is built for comfort and entertaining. With three exceptionally appointed staterooms, this is the perfect opportunity for a luxury family holiday or for two or three couples to enjoy a week of fun and festivities. This could be your perfect family or cohort COVID vacation.
Cruise Vancouver Island, Victoria, the Gulf Islands, Desolation Sound, the Sunshine Coast and surrounding areas. All cruises begin Saturday at noon, and end the following Friday at noon. Cruises commence from Captain's Cove Marina, located in beautiful Ladner, B.C., a short drive from the Vancouver International Airport. May, June and September charter dates available.
Offered at a reserve bid of $18,000, this package retails for over $35,000.
This is the stuff that memories are made of. Check out the ToyBox II website to see all the stunning features.
Amenities include:
Hot tub (located on the Lido deck).
Xbox, plus a variety of board and card games.
Full satellite service and extensive Blue Ray/DVD film library .
Complete music CD selection, radio tuner and iPod Dock.
Water sports equipment and vests for water skiing, knee boarding, wake boarding and a blaster tube.
Scuba tanks and unlimited air. Note: you must bring your own personal gear.
Fishing rods and reels including tackle for trawling, casting or jigging, as well as two electric down-riggers. (Note: you provide the fishing and/or crab licenses).
Crab and prawn traps, clamming shovels and pails, oyster pry bars and shucking knives (free lessons).
Spare camera (you take home the disc!) and full printing services for that favorite picture: 3x5 to 8x11.
Individually controlled air conditioning and heat throughout.
Hand, bath and beach towels; linens, pillows and down-filled comforters.
Fresh soaps and shampoos, hair dryers, and spare toiletries including toothpaste and tooth brushes.
Full-sized galley (kitchen) complete with a refrigerator and freezer, sink, dishwasher, ice cube maker, microwave, wine and beer coolers, cooking utensils, cutlery, dishes, blender, coffee maker, toaster, pots, pans and more.
Tanked reservoir of 1,000gals, water maker with a capacity of 800 gals/day, and 2 large hot water tanks with a full pressure system.
Full-sized washer and dryer.
1 Sport Cruising Boat, the "Toy Bin"
2 Ocean Kayaks, "Toy 1" and "Toy 2"
What you get:
One week (Saturday to Friday) onboard the 80 foot ToyBox II with all its amenities which include three bedrooms each with an ensuite bathroom sleeping 6 people comfortably
Crew (captain and mate)
Fuel
Not included:
Food and beverages (although onboard chef services are available on request at your cost)
Gratuity
Transportation to Ladner, BC
Auction Process
We will accept bids through our confidential online form until noon on Monday, November 30, 2020 when the highest bidder will be notified. The winning bidder will have up to seven days to provide payment to Foothills Academy Society. Payment can be made by cheque or credit card. If bidders are outbid, they will be notified by email and provided the opportunity to bid again.
"My husband and I feel extremely fortunate to have spent a week on the deluxe Toy Box II. This had to be the greatest way to visit the West Coast. The yacht is luxurious, roomy, comfortable, and included "All the Toys" - zodiac, fishing gear kayaks, water skis and a hot tub on deck to name a few. You can visit hidden gems of your choice every day and see the beautiful coastal scenery and wildlife. From the moment we boarded to the end of our trip, every day was a new adventure. Our time on Toy Box II was truly a trip of a lifetime."