Amicus Camps & Recreation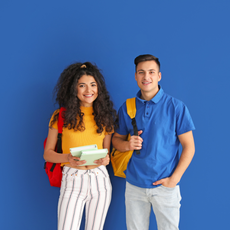 Youth to Adult Program
S.T.A.R. Program - Supporting Transitions to Adult Responsibilities
Please complete the S.T.A.R. Intake Form below
Session 1
Session 1 focuses on life skill development, such as budgeting and cooking. $500
Session 2
Session 2 focuses on work experiences through volunteer opportunities. $500
We are excited to share details of a new Amicus program for young adults ages 18 - 23 with ADHD and/ or learning disabilities. To support the youth in this age range and their families with their transition to adulthood, this summer, we are launching the S.T.A.R. Program - Supporting Transitions to Adult Responsibilities!
This program is designed to support young adults in the Learning Disability and ADHD community to develop the skills and confidence needed to achieve independence. The S.T.A.R. Program supports the development of these skills by providing volunteer opportunities to gain workplace experience, build fundamental life skills like budgeting and how to rent their first home after they move out and develop general employment skills.
Key Components of S.T.A.R. Program
| | | | | |
| --- | --- | --- | --- | --- |
| Dates | Ages | Cost | Program Name | Registration Status |
| July 10 - 28 | 18-23 | $500 | S1: Life Skills | Open |
| August 8 - 25 | 18-23 | $500 | S2: Work Experience | Open |
S1: This session focuses on life skill development, such as budgeting and cooking.
S2: This session focuses on work experiences through volunteer opportunities.
*Note that times may change due to volunteer requirements for a specific day.
When volunteering, a Foothills staff member will check in on the participant while they are at their volunteer location.
---
Getting Started!
We are thrilled you are interested in joining the S.T.A.R. Program. We ask that you complete this form here, and we will be in touch within 3-5 business days for your next steps.