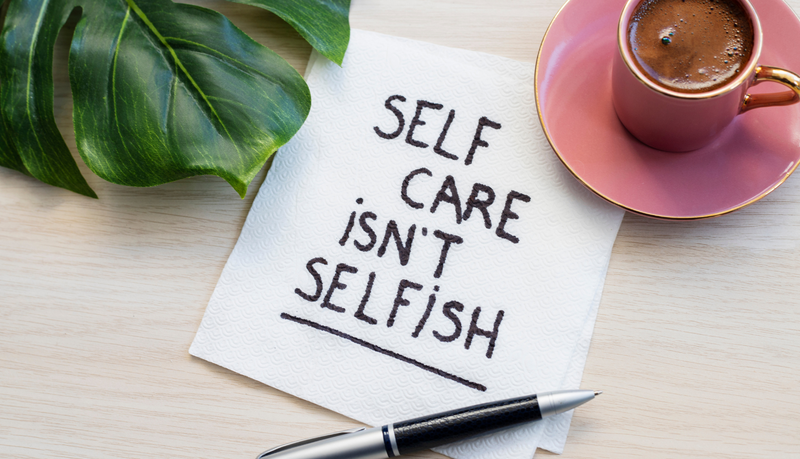 Self-care is the ability of individuals, families and communities to promote health, prevent disease, maintain health, and cope with illness and disability with or without the support of a healthcare provider – World Health Organization.
Self-care is a topic that is discussed often, though not often really defined. Taking care of yourself has always been incredibly important, but it is especially so right now during such an uncertain time. July 24 is International Self-Care Day, and on this day, I hope you and your family take the time to determine what is needed to ensure you are taking care of yourselves.
Defining Self-Care
Self-care is what we do for ourselves to maintain our overall health and what we do to recover from difficult challenges, both mental and physical. Whether you realize it or not, you already follow some acts of self-care in your day. It might be simple things like brushing your teeth or eating breakfast. It might also be more personally fulfilling activities such as riding your bike with the kids, taking a walk, or journaling before bed. Self-care is a very personal experience. What works for one person may not work for another.
According to Self-Care.ca, there are seven pillars of self-care:
Health Literacy
Self-Awareness
Physical Activity
Healthy Eating
Risk Avoidance
Good Hygiene
Optimal Use of Products and Services
Self-Care Routines
Maintaining self-care in itself can be a challenge. For those who focus all their energy on getting through the school or workday, adding one more thing to the day can seem impossible. It can feel exhausting to pick up your toothbrush, put the toothpaste on, and brush your teeth. Daily tasks can feel possible when self-care routines are established. Self-care routines can help you better understand what works for you while you manage your expectations of what should be accomplished in a day. The most important part of a self-care routine is not punishing yourself for missing certain parts. Celebrate when you can achieve more self-care in your day than usual, which is a sign that your self-care routine is working so well that you are finally ready to take on more!
There are many online tools out there that are designed to simplify your self-care routine. These apps make your self-care feel less like a chore and more like a reward. If you want to track your fitness, apps like the Health app, which comes installed on iPhones, can assist you with seeing the value in dedicating time to your fitness. For those looking for tools that focus less on the body and more on the mind, Headspace is a wonderful resource designed to help with meditation and better sleep. Try shifting your mind from the worries of your day to what you are grateful for with the Gratitude Journal app. Or, track your habits while you journal using Day One.
Model Self-Care for Children
Self-care is not only about what you can do for yourself but how others can help lessen your emotional load as well. It is important to remind yourself that asking for help is not a sign of weakness. It is incredibly brave to ask for support when you find you are struggling. When children see their parents taking steps to reach out for support and prioritize their own physical and mental health, it becomes easier for them to do as well.
Self-care practices do not need to feel demanding. They should relieve you of some physical and mental challenges you take on during the day. The same goes for our children. Motivate them to take care of themselves. Celebrate the small and large acts of self-care. Pat yourself on the back for showering in the morning on a very busy day, and praise yourself when you take on new challenges. The more you take care of yourself, the more you will be amazed by just how much you can accomplish.
Links: