Online Courses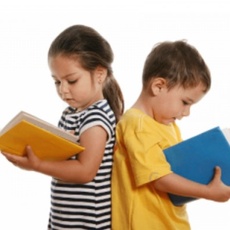 Right to Read Online Workshop
Catching Children Before They Fail (LDAA Partnership)
Upcoming Courses
We are proud to partner with the Learning Disabilities Association of Alberta (LDAA) to present the online version of the Right to Read course. The Right to Read is a program developed by a committee of psychologists and reading specialists to help identify and support children with reading difficulties in their early school years as well as for children whose first language is not English.
This course will teach you how to screen for deficits in fundamental reading skills: oral language, phonological skills, and print-based skills involved in early reading and then provides interventions to support growth in these areas.
The Right to Read course is designed for practicing teachers, tutors, and homeschoolers. The LDAA has partnered with Foothills Academy Society to offer the online version of this course, created to be flexible for professionals who have busy lifestyles, with a learning platform that is open 24/7 and can be accessed in the comfort of your own home. You will be provided with opportunities to complete article readings and reviews, listen to and view videos of experts in the field, and connect with other teachers through group discussions.
The course includes the following content:
The Reading Readiness Screening Tool: You will learn about reading research, phonemic and phonological awareness, and the Reading Readiness Screening Tool (RRST). The goal is to provide you with a multi-faceted understanding of the RRST. You will be required to complete the RRST with a student (or an adult, depending on your access to students) and submit your results to the course facilitator.
Assessment Informs Instruction: You will learn how to interpret the results of the RRST and implement reading intervention strategies to support your students based on these results. The goal here is to learn how to use the results of the RRST to inform your instruction. You will also be immersed in the foundational skills of the science of reading to increase your competencies in helping children learn to read, including exploration of word skills, text skills, syllable skills, graphemes, phonemes, and phonics. You do not need to have access to students in order to learn or apply these interventions immediately.
Participants will complete activities and practice assessments to apply their learning. Due to facilitator timelines, we cannot grant extensions to the course closure date (i.e., you must complete the course prior to the end date).
Group discounts: for group discounts please contact the LDAA at info@righttoread.ca for more information
As an alternative for groups of 5 or more, we can create a private "classroom" (i.e., cohort) with flexible start and end dates. For more information on group discounts and private cohorts, please email the LDAA at info@righttoread.ca.
This training and tool are leading to very good results for our students.