Read/Write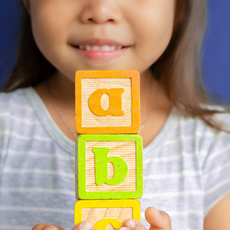 Early Literacy Program
Early Literacy Program for 4 and 5 Year Olds
Fall 2022 Program Registration Opens August 15th
Resources on this page
Do you have a child aged 4 or 5 who is not currently in a phonics program?
Do you have a family history of learning disabilities and/or struggles with reading or spelling, and wonder how you might better support your child's literacy skills?
Consider joining our Early Literacy Program Study!
This is a fun program that is designed to promote early literacy skills.
Students will learn how to identify letters and the sounds they make; they will practice writing letters and learning to sound out words and recognize them. Each day this 90-minute program is packed with games to reinforce learning and movement breaks, and each lesson finishes with storytime.
Research Study Details
This program is part of a research study being jointly conducted by Foothills Academy Society and the University of Calgary.
This is a randomized study. All parents and students will have an opportunity to participate in the learning programs and will be assigned to one of three groups. One group will have parent training and student learning; one group will have parent training only; and, the third group will have the students working in a program. Students not in the current learning group will have the opportunity to join the next literacy program.

ALL STUDENTS will receive literacy skills.

Students will participate in a literacy screening assessment before the program start and again at the end of the program. After three months, students will then have another evaluation to see how they are doing with their literacy skills.

Child program involves a well-established Early Literacy intervention that is provided one-to-one with an Instructor

Parent training component provides videos that help parents learn how to support their child's literacy skills
Who Is Eligible
This program is for children aged 4 or 5 years old not currently receiving phonics instruction
Requirements
It is expected that parents and students commit to all of the days of the program (barring illness).
Parent/Guardian is able to commit one hour a week to learning (if assigned to a group with a parent component)
Where
Foothills Academy, 745 37 Street NW, Calgary, AB
When
Fall, Winter & Spring: Starting September 12 with a new program will begin every 5 weeks
Days: Monday to Thursday
Time: Either 8:00 - 9:30 am or 10:00 - 11:30 am
Cost
FREE! to students appropriate for the study ($1800 value)