Read/Write Literacy Programs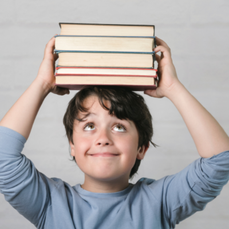 Read/Write Intensive Programs
One-to-One Structured Literacy Instruction
Fall Registration is now open
About Read/Write Intensive Programs:
This program will build up your child's literacy skills and enable them to be successful in the classroom. Their instructors are highly trained in literacy intervention and remediation programs. Both mental and movement breaks will be taken during every session.
All intensive programs charge $60 per hour of instruction, assessment, and report writing. Please see the table here for an example of how an intensive program may be structured to account for instruction, assessment, and report writing hours.
Learning Options:
Online programs: will be delivered via Zoom (FAQs for online delivery).
In-person programs: will be delivered onsite at Foothills Academy
Intake Criteria:
Please visit this link to explore the criteria for all of our Read/Write programs
---
Intensive Fall Schedule
How to book your package: Please pick your package, your time for your lessons, and your weeks. When registering, please ensure that you are clear about your package option, the time you would like and the weeks you prefer. Please note that while this is first come, first served, we will do our best to accommodate your request.
An example of a completed package could look like this:
Option 2 (4 weeks), 8:30 am-11:30 am, with the following weeks: Sept 5-6, Sept 11-15, Sept 18-22 and Sept 25-28
---
Build your intensive package!
Select your package option, times and week from the following options below.
Package Options:
Option 1: 4 or 5 weeks, 3 hours per day and 5-days per week
Option 2: 4 or 5 weeks, 2 hours per day and 4 days per week
Option 3: 4 or 5 weeks, 1.5 hours per day and 4-days per week (4-6-year-olds only)
Time Options:
Lessons are between the hours of 8:30 AM - 3:30 PM (Monday to Friday)

Example: 9:30-11:30 AM for a 2-hour lesson OR 12:30-3:30 PM for a 3-hour lesson
Week Options:
September Week Options

September 5-8
September 11-15
September 18-22
September 25-28

October Week Options

October 2-6
October 10-13
October 16-20
October 23-26

November Week Options

October 30-November 3
November 6-9
November 13-17
November 20-24
November 27-December 1

December Week Options

December 4-8
December 11-15
December 18-22