To comply with Alberta Health regulations regarding COVID-19, we will be unable to offer in-person Open House or School Tours this year. In their place, we invite you to explore our school through our website, through the videos and resources below and through our Virtual Open Houses.
Virtual Open House and Q & A Session (Live Zoom Session) February 25, 2021
School Program Coordinators Kim McLean and Sean Horton will host a Virtual Open House Q & A session on Thursday, February 25, 2021 from 6:30-7:30 pm. There will be a brief presentation and Kim and Sean will then answer questions participants may have about our school program. For admissions or waitlist related questions or to register for the Open House, please contact our Intake Coordinator directly at intake@foothillsacademy.org
Did you miss our Virtual Open House on Nov. 26th? If so, you can view a copy of the presentation here.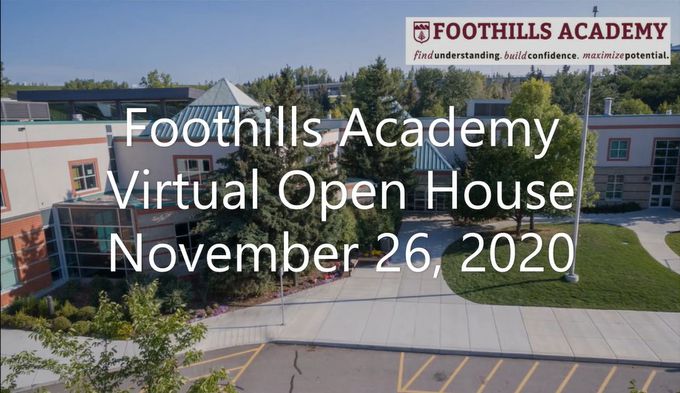 Videos
We invite you to watch the following two videos that will give you a good feel for Foothills Academy and our philosophy.
Introduction to Foothills Academy Society
Introduction to Foothills Academy School Program
Maps of the School with Facility Photos
These maps will help give you an idea of our building layout and how it functions. Click on the symbol of a pointing finger to link to a photo taken in this area of the building.