Read/Write Literacy Programs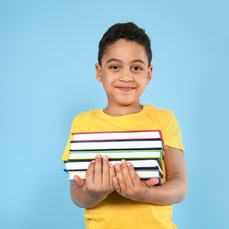 Weekly Literacy
Structured Literacy Program
Spring registration is now open.
Upcoming Spring Weekly Lessons - Various Times.
Mondays - 10 Hourly Lessons - $600 No class: May 22

Tuesdays - 11 Hourly Lessons - $660

Wednesdays - 11 Hourly Lessons - $660

Thursdays - 11 Hourly Lessons - $660

Fridays - 10 Hourly Lessons - $600

Saturdays (2 HOUR LESSON) - 9 2-hour Lessons - $1080 FULL - Registering to Waitlist. No class: May 20
Does your child struggle with one or more areas of literacy (e.g., reading, spelling, comprehension, sentence structure, written expression)? Have they already received some remedial intervention either through our programs or another program? Then this program could be for you.
Whether you are looking to strengthen already growing skills or concentrate on an area of development, our trained Instructors provide individualized support to your learner using evidence-based techniques. Your child's Instructor will assess strengths and opportunities for growth and tailor a program to suit your child's learning goals. This is a once-a-week program for one hour.
Please note: depending on the age and ability of the student, it may be appropriate to book them in more than one lesson per week with the same Instructor.
We will offer families away for Spring Break the week of April 10-14 the option to reduce their program by one lesson
Learning Options
We offer options for both in-person and online programming:
Online programs: will be delivered via Zoom (FAQs for online delivery).
In-person programs: will be delivered onsite at Foothills Academy.
Lesson Time Options:
In-Person: Offered between the hours of 8 am - 6 pm Monday to Friday; Two-hour lessons from 8 am - 5 pm Saturday
Online: Offered between the hours of 8 am - 6 pm Monday to Friday; Two-hour lessons from 8 am - 5 pm Saturday & Sunday
Cost:
$60/hour