Grades 7 – 8 (Team 2)
These crucially formative years require significant attention to academics, as well as to essential social and emotional supports in order to help students reach their full potential.
With low staff to student ratios, our skilled teachers and educational assistants are able to address each student's individualized academic, social and emotional needs. Staff work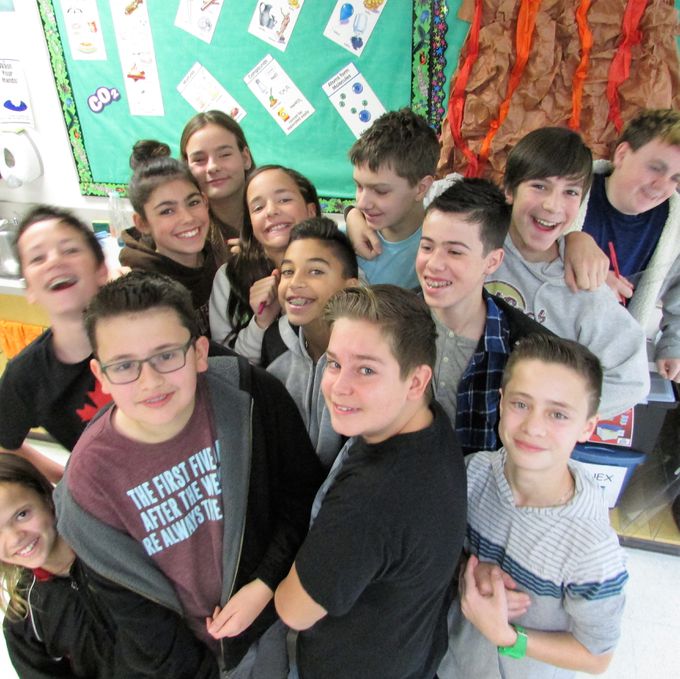 with students to also develop skills for self-regulation and self-awareness. Developing independence and confidence is important, as students may enter these grades with the mindset that they are unable to achieve success without the assistance of others. Students establish new routines and strategies as they begin to manage a larger variety of subjects, teachers, and have an incremental increase in expectations for homework. Staff work with students to establish study routines and provide academic interventions and provides strategies to help mitigate and manage test anxieties.
In addition to the core curriculum, there are classes teaching organizational skills, reading strategies, and study skills. These skills are then incorporated in regular programming but we ensure that they are broken down and developed with the students in achievable increments. Students are recognized in these grades for their positive contributions to school and community life with a merit program and student of the week award.
From a social-emotional approach, staff work with grades 7 and 8s to talk more specifically about responsible social media use. Challenges with building and maintaining adolescent relationships are addressed with staff mediating social conflicts. Staff also help students find their "islands of competence" and encourage them to share these with others through establishing or joining the various clubs hosted at the school throughout the week.
In addition to the expert teaching staff we have in the classrooms, students have access to extra supports to enhance and maximize their learning potential. Educational Assistants, Assistive Technology and IPPs are available to and benefit all students. For those who require more, specialized support, we have additional Assistive Technology, Psychologists and Occupational Therapy and Speech-Language Therapy.
Elective classes are introduced at the Junior High level. For students in grades 7 to 9, our electives rotate each term, providing students with the opportunity to explore a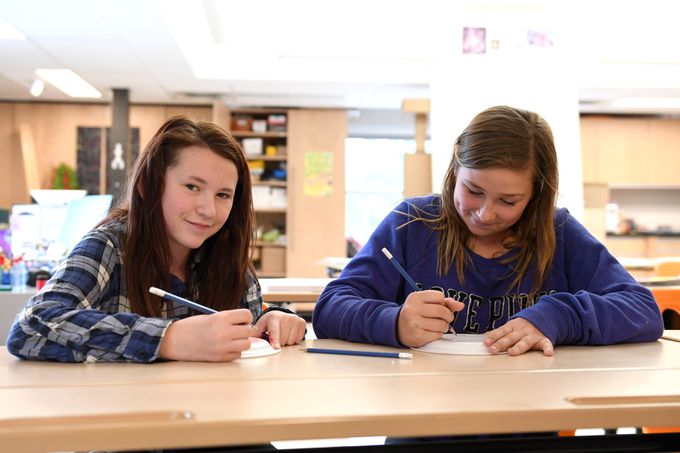 variety of interests and also develop already established strengths. A Junior High school student at Foothills could experience up to nine separate electives over the three-year program, or they could focus on those areas which they are the most passionate about. Choices include Outdoor Education, Art, Photography, Foods, Videography, Drama, Cosmetology, Tourism, Computer Science Music, Board Games, and Model Building.
Library/Learning Commons
At Foothills Academy the library/ learning commons offers students a welcoming space in which knowledge is expanded, daily classes are held, and students find refuge, and collaboration occurs on all levels. There is a full-time librarian to assist students and staff in selecting items from the vast physical and digital collection.
Physical Education
Through Physical Education we empower students with knowledge and skills to live a healthy lifestyle, as students learn about the benefits of exercise and playing games to encourage a lifelong goal for health and wellness. We expose students to a wide variety of sports, physical activities and different methods of fitness.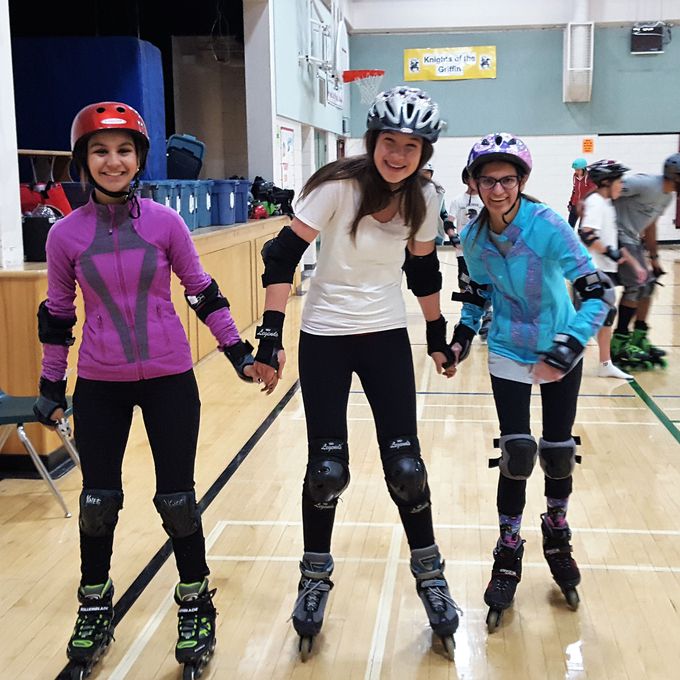 Together this can provide enjoyment of physical activity, as well as build social, psychomotor, and cognitive skills. Life skills are coached daily within team sports, individual sports, small group work and whole class activities. Respect, integrity, sportsmanship, teamwork, communication and leadership are just some of the skills, recognized, encouraged and taught.

Grade 7 and 8 students participate in some traditional and non-traditional sports, games and activities, and all students have the opportunity to try out for our Junior High school teams. Students learn and participate in traditional team sports such as Volleyball, Basketball, Floor Hockey and Ringette. Other experiences include Wheelchair Basketball, in-line skating, and hip-hop dance as well as games such as handball/tchoukball. Students are introduced to the fitness centre and participate in spin and step classes, yoga and line dancing.
Wellness is encouraged, both physically and emotionally, and our flexible approach supports every students' needs.