Teen Leadership Camps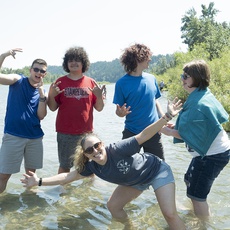 Counsellor-in-Training Program
for teens entering grades 11, 12 or just graduated high school
Resources on this page
CIT is a job readiness program that focuses on the skills and leadership qualities necessary for former Amicus Campers to start their transition to a camp staff role. Our CIT program includes learning about program planning, behaviour management, and relationship development. The CIT Program also typically includes a week-long placement working with campers to put their skills into action.
Dates
Grades
Entering
Program
Fee
FSCD
Eligible?
# of
Days
Camp
Code
Mon. July 19 - Fri. Aug. 6
(no camp Aug. 2)
11, 12 or
graduate
$1,600
No
14
CIT
FULL - Register for waiting list
What will CIT participants be doing?
The first part of this program is spent developing group dynamics amongst all CIT participants. Camp program planning skills and basic skills to connect and work with campers are taught and practised.
After the first week, we begin to have our CIT's work with campers to lead afternoon choice programs. In the morning, they participate in program planning and counsellor skills development such as learning how to handle camper behaviour management. They have an opportunity to put their skills into action with their instructors close by to help support them.
In their final week, the CIT's get a taste of camp counsellor life by being with a group of campers and their counsellor for a full week.
Camp Goals:
The goals of Camp Amicus are to increase the participant's self-esteem, make friends, learn social skills, have a ton of fun and make lasting friendships! Our CIT program focuses on the skills needed to be a camp counsellor (at any camp). It also focuses on how to transition from being a camper to understanding the responsibility of being the primary support for the children who attend camp.
Location:
This day camp is based out of Foothills Academy. Overnight hiking/camping locations are TBD.
Intake Criteria:
Teens entering grade 11, 12 or new high school graduates can attend Camp Amicus's CIT program if they meet our Intake Criteria.
Please note that both prospective and returning participants will be interviewed to ensure their fit for the program.
Dates and Time:
Camps take place from Monday to Friday from 9 am to 4 pm with one exception. On one day, campers will stay until 4:30 when our CIT's join our staff meeting to see what goes on at the end of a day for our counsellors.
Cost:
The fee for CIT is $1,600. Please note: This camp is NOT eligible for FSCD funding.
Registration Process:
Once it is determined that your child is eligible to participate in Camp Amicus' CIT program, you will be sent registration forms. The completed registration form and a $100 deposit are necessary to secure your child's spot in the camp. Please note that both prospective and returning participants will be interviewed to ensure their fit for the program.
Camp 2021
The above information is tentative. Final details about Camp Amicus programs 2021 will be determined based on Alberta Health Services guidelines regarding COVD-19. All program information will be confirmed and registration will open in February 2021.