Camp Amicus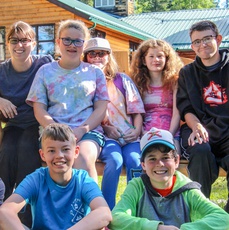 Camp Amicus Overnight Camps
Schedule
ON1 -Entering Grades 5 - 8 6 days/5 nights - $900

ON2 - Entering Grades 5 - 8 6 days/5 nights - $900

ON3 - Entering Grades 4 - 6 6 days/5 nights - $900

ON4 - Entering Grades 9 - 11 6 days/5 nights - $900

CIT - Entering Grades 11 - 12 18 days/15 nights - $2,700 (Sunday - Friday for 3 weeks)
Resources on this page
Come and join the adventures at overnight camp this summer!
Our days are full of fun, laughter, and learning. Overnight camp is a great place to gain independence skills and self-reliance. In addition to teaching social skills, our programs are designed to build self-determination within our campers by providing choice programs, free time, and the opportunity to work on different skill development areas.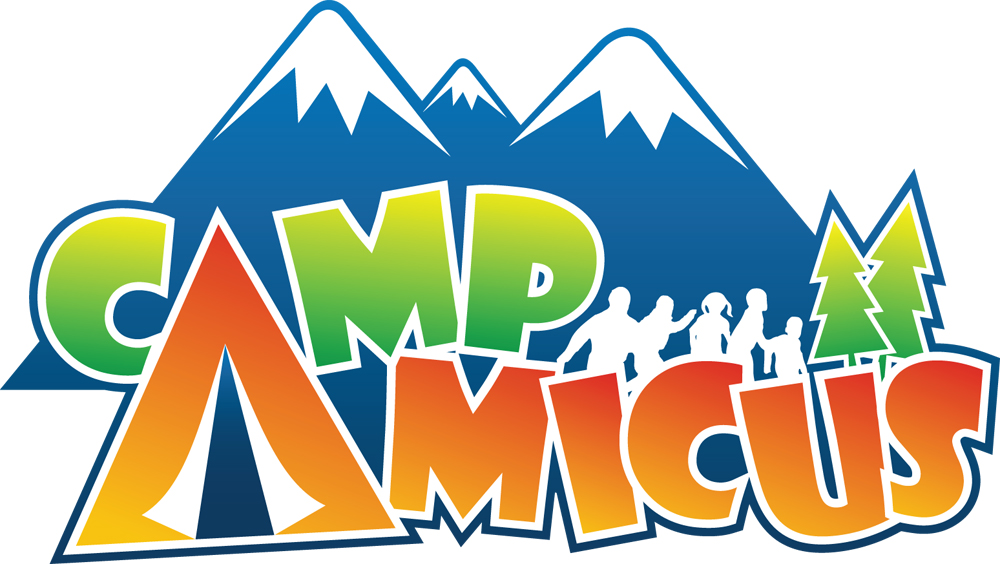 Days are spent developing social skills with direct instruction in the morning and supporting this learning through real-world experiences. Five or six full days provide lots of opportunities to practice social skills and time away from home provide opportunities to gain independence. With a variety of activities offered each day, there is something for every camper and opportunities to try new things.
What will the campers be doing?
Camp Amicus Overnight Camps are five or six days packed with fun and adventure. Camps depart on Sunday morning and return on Thursday or Friday afternoon. The camp focuses on teaching and reinforcing social skills in a fun and safe environment.
Camp goals:
The goals of Camp Amicus are to increase the campers' self-esteem, make friends, learn social skills, have a ton of fun and make lasting friendships!
Social skills taught include goal setting, friendship building, bullying, social problem solving, de­escalating conflicts, personal hygiene, conversation skills, body language, and blowing off steam. We implement social skills lessons throughout the course of the camp during explicit lesson periods and throughout the rest of the day when the campers are engaging in regular camp activities. Real ­life situations provide opportunities for practice and reinforcement of the skills learned.
With only 30 campers and a 3:1 ratio of campers to counsellors, participants are able to get the individualized attention that they deserve and need.
Location:
Camp Amicus Overnight camp is returning to Goldeye Centre near Nordegg, AB for 2020.
Activities Offered:
Social Skills, Swimming, Rock Climbing, Archery, Horseback Riding, Canoeing, Arts and Crafts, Music, Campfire (S'Mores) and MORE!
Transportation:
Bus transportation is provided from Calgary.
Intake Criteria:
Children and youth entering grade 4 to grade 11 can attend Camp Amicus Overnight if they meet our Intake Criteria.
Cost:
The fee for our one-week camps is $900 and is eligible for FSCD funding. We are able to bill FSCD directly for camp fees if we receive confirmation of funding by June 12, 2020.
Counsellors-In-Training Program - New for 2020
We are so excited to offer our first ever Counsellor-in-Training program! By request for campers who are ready to start transitioning to a camp counsellor position, this program develops fundamental leadership skills, behaviour management techniques, program planning experience and opportunities to use these skills with our campers. All prospective and returning participants will be interviewed to ensure a good fit for the program.
Participants will attend three weeks of overnight camps (leaving on Sunday and returning on Friday each week). The cost for the Counsellors-in-Training Program is $2,700.
Registration Process:
Once it is determined that your child is eligible to participate in Camp Amicus, you will be sent registration forms. The completed registration form and a $100 deposit are necessary to secure your child's spot in the camp.
Camp Amicus 2020 registration will open:
January 6 for returning campers
January 20 for new campers
For new and returning camp families. Come and learn what Camp Amicus is all about through a short presentation and a question and answer period.
My son has difficulties attending other camps that don't cater to or understand children with ADHD. Camp Amicus allows him to be with other kids with the same issues so he doesn't stand out. The social skills are also very important because children with ADHD often struggle with how to make and keep friends. It is a very important part of his summer.