Amicus Recreation Programs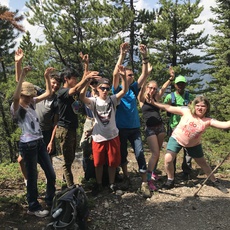 POLARIS Teen Leadership
Personal Opportunities for Leadership, Activities, Recreation, Inclusion and Social Skills (Grades 7 to 9).
In-person Program
Resources on this page
This teen leadership program is a mix of all the different components for our teen participants. As a group, they decide what community involvement they would like to do, what area of self-discovery, and what social program they would like. It's all about what the teens want to do in this program.
If your child has not participated in an Amicus or social skills program through Foothills Academy before, a Parent Intake Form must be completed. To begin the intake process, contact the Community Services Intake Assistant at 403-270-9400 ext. 252 or download the Parent Intake Form and send it in.