Online Learning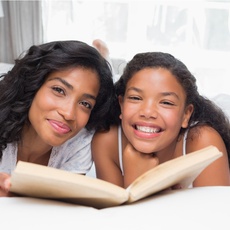 Inside Learning Disabilities for Families
Ongoing Enrollment
Our online workshop was created to allow parents to access evidence-based, reliable information, strategies and support for their children in a way that is convenient for them. Hectic lifestyles make it difficult to commit to attending in-person classes and reading books or websites can leave a person feeling like they're alone. On-line learning options provide flexibility by being open 24/7. If desired, a parent can revisit the same content multiple times. It also allows parents the ability to access information when it's convenient for them.
Having a child diagnosed with a Learning Disability can be overwhelming and isolating. This 10-module online course has been designed to increase your knowledge and understanding of Learning Disabilities; the impact Learning Disabilities can have on a child's academics, behaviour, and well-being; and the evidence-based strategies and tools to build your knowledge, skills and abilities to increase your child's success.
Topics covered:
Introduction to Learning Disabilities
Examination of Specific Learning Disabilities
The relationship between Learning Disabilities and executive functioning
The impact that Learning Disabilities can have on social/emotional functioning
Setting students up for success (e.g., transitions, self-advocacy, and collaboration)
The disorders that frequently co-occur with Learning Disabilities (i.e., Attention-Deficit/Hyperactivity Disorder, depression, and anxiety)
Learning Disabilities at school
Strategies for school
The learning brain
Learn at your own pace. The course is available whenever you are.
Target Audience:
Parents, Caregivers and Family Members of children with Learning Disabilties
Cost: $35