Camp Amicus Day Camps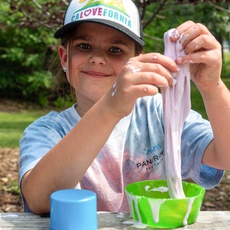 Day Camp at Foothills Academy
for campers entering Grades 3 - 8
Resources on this page
Camp Amicus Day Camp offers a unique day camp experience where children and teens (grade 3 – 8) with Learning Disabilities/ADHD can develop social skills while having fun and building friendships.
Day Camp at Foothills Academy
Campers entering grades 3 - 8 will have opportunities to learn and practice age-appropriate social skills, peer relations & problem-solving. Mature, caring counsellors plan activities to ensure that campers build confidence and self-esteem while having a great time!
With only 24 campers and a 3:1 ratio of campers to counsellors, participants are able to get individualized attention.
Camp Goals:
The goals of Camp Amicus are to increase the campers' self-esteem, make friends, learn social skills, have a ton of fun and make lasting friendships!
We implement social skills lessons throughout the course of the camp during explicit lesson periods and throughout the rest of the day with low ratio social coaching when the campers are engaging in regular camp activities. Real ­life situations provide opportunities for practice and reinforcement of the skills learned.
Intake Criteria:
Children entering grades 3 to 8 can attend Camp Amicus Day Camp. All campers must meet our Intake Criteria and complete the Intake Process prior to registering in camp.
2022 Schedule
Dates
Mon - Fri
# of
Days
Grades
Entering
Fee
Name
Registration
Status
July 4 - 8 &
July 11 - 15
10
7 - 8
$775
DC1
Open
July 18 - 22 &
July 25 - 29
10
3 - 4
$775
DC2
Full - accepting wait list
Aug. 2 - 5 &
Aug. 8 - 12
9
5 - 6
$700
DC3
Open
Aug. 15 - 19
5
3 - 5
$350
DC4
Closed
Waitlist Note:
We intend to open upto 6 more spots in each Day Camp by June 1. Please register for the waitlist if you are keen to have your child attend these camps as we will not be able to open additional spots without a waitlist of eligible campers. Registrants will not be required to pay a deposit until we have a guaranteed open spot in the camp. In order to join the waitlist, you must first complete the Intake process.
What will the campers be doing?
Based out of Foothills Academy in Calgary, Camp Amicus Day Camp takes place from 9:00 am to 4:00 pm Monday to Friday for a one-week or two-week period. The camp focuses on teaching and reinforcing social skills in a fun and safe environment.
Days are spent developing social skills with direct instruction in the morning and supporting this learning through real-world experiences on field trips and through choice programs, clubs and small trips to the garden in the afternoon. The two-week camp provides campers lots of opportunities to practice the social skills they learn. With a variety of activities offered throughout the day, there is something for every camper and opportunities to try new things.
Activities Offered:
Camp activities may include Social Skills, swimming, 3-D printing, music, games, field trips*, crafts & more! *Field trips will be offered if AHS health regulations allow.
Location
This camp takes place at Foothills Academy.
Before and After Care:
Before and After Care is offered from 8 am - 9 am and from 4 pm to 5 pm each day. The cost is $25/week for each (ie. if you use both Before and After Care, the charge is $50 per week).
Dates and Time:
Camps take place Monday to Friday for two-week periods from 9 am to 4 pm. Day camp is not offered on statutory holidays and the fee is adjusted accordingly.
Cost:
See the schedule above for each camp. The fee is eligible for FSCD funding. We are able to bill FSCD directly for camp fees.
Registration Process:
If your child has never attended an Amicus program before, please check our Intake Criteria and complete the Parent Intake Form to begin the process. Once it is determined that your child is eligible to participate in the Camp Amicus program, you will be sent registration forms. Returning camper families will be sent an email with a registration link. The completed registration form and a $100 deposit are necessary to secure your child's spot in the camp.