Camp Amicus
Camp Amicus Day Camps
Camp Amicus Day Camp is a great place for children and teens with Learning Disabilities and/or ADHD to learn social skills while having fun
Camp Amicus Day Camp offers a unique day camp experience where children and teens with Learning Disabilities/ADHD can develop social skills while having fun and building friendships.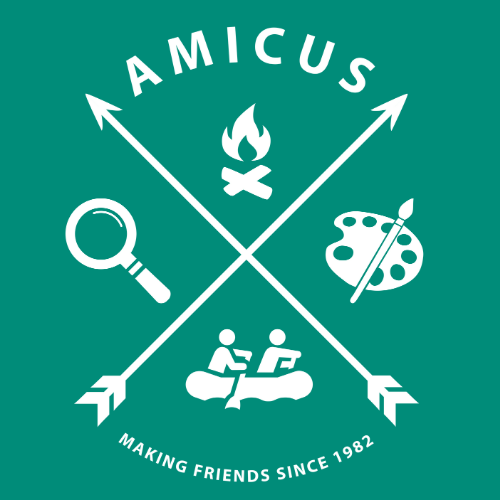 Camp Amicus Day Camps take place from 9:00 am to 4:00 pm Monday to Friday. The camps focus on teaching and reinforcing social skills in a fun and safe environment. Days are spent developing social skills with direct instruction and supporting this learning through real-world experiences. The two-week camps provide time for campers lots of opportunities to practice the social skills they learn. With a variety of activities offered throughout the day, there is something for every camper and opportunities to try new things. The programming at Camp Amicus provides the campers with the opportunities to do activities to build self­-esteem and confidence.
For children entering grades 3 - 8, Day Camp at Foothills Academy provides campers with opportunities to learn and practice age-appropriate social skills, peer relations & problem-solving.
For children entering grades 3 - 10, our horsemanship camp provides campers with an opportunity to learn and practice age-appropriate social skills, peer relations & problem-solving in a unique environment. Half of each day will be spent learning how to look after and ride a horse and the other half of the day will provide a variety of activities when social skills learned can be reinforced.
Intake Criteria & Intake Process:
All new campers must meet our Intake Criteria and complete the Intake Process prior to registering in the camp.
Dates:
Camps take place Monday to Friday from 9 am to 4 pm. Day camp is not offered on statutory holidays and the fee is adjusted accordingly. See the schedule for Day Camp and Horsemanship Camp for details.
Cost:
The fees are eligible for FSCD funding. We are able to bill FSCD directly for camp fees.
Before and After Care:
Before and After Care is offered from 8 am - 9 am and from 4 pm to 5 pm each day. The cost is $25/week for each (ie. if you use both Before and After Care, the charge is $50 per week).
Registration Process:
If your child has never attended an Amicus program before, please complete the Parent Intake Form to begin the process. Once it is determined that your child is eligible to participate in the Camp Amicus program, you will be sent registration forms. Returning camper families will be sent an email with a registration link. The completed registration form and a $100 deposit are necessary to secure your child's spot in the camp.
"It was the first camp he was EXCITED to go and felt like he fit in"