Amicus Recreation Programs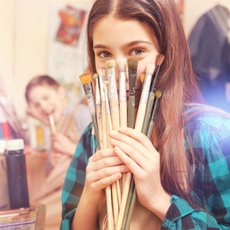 Creative Expressions
Unleash Your Child's Inner Artist (Gr. 3 - 6)
Creative Expressions (Gr. 3 - 6)
Saturdays (4 week program)
Release your inner artist with our creative expressions program. Painting, sculpting and more. This is an Amicus program, so expect silly, big or wild art projects!
Creative Expressions
Grades: 3 to 6
Location: Foothills Academy, Art Room
Fee: $250
Intake Criteria
Children and youth in grades 3 - 12 can attend Amicus Recreation programs if they meet our Intake Criteria. If your child has not participated in an Amicus or social skills program through Foothills Academy before, the first step is to complete the Intake process prior to registration taking place.