Resources on this page
As a Foothills Academy family, you are expected to help fundraise each year as part of your Family Commitment.
To help you with your Family Commitment fundraising efforts, you can find the forms and documents that you need. We currently hold two fundraising events during the year which have large silent and live auctions, raffles and other money making activities. In order to do this, we require Foothills Academy parents and staff to bring in items or services that can be raffled or auctioned.
Suggestions for Ticket Sales and Auction Items
Stuck for ideas? This document gives you suggestions for getting ticket sales or requesting merchandise/services for our auctions. Some ideas include:
Gift Cards and Gift Certificates of any type or Denomination
Tickets to Sporting Events
Tickets to Arts and Entertainment Events
Tickets and Passes for Family Entertainment
Trips and Accommodations
Electronic Equipment such as popular & current TVs, iPads, iPods, Computers, Gaming systems
Tools, Home Decor Items, Toys, and Games
Sports-related Items
Donation Item Request Letter
Most businesses will require that you legitimately represent a charitable organization before they will provide you with a donated item. This is an official letter that you can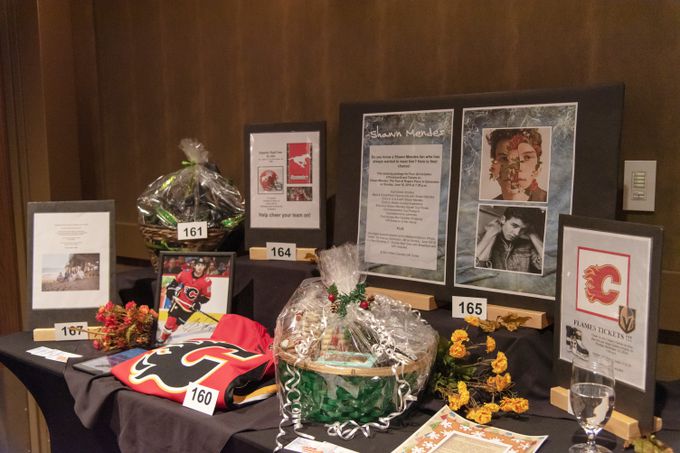 present to potential businesses to explain why were are requesting donated items. When a business donates an item to be used in our auction, please fill out our Merchandise Donation Form, and someone from our fundraising team will assess the donation and contact you. If you need a customized letter, documents or other information to provide to a prospective donor or sponsor, please contact us. We'd be happy to put something together for you.
Auction Item Donation Form
When you are bringing in auction item donations to the school, you need to fill out this form to provide us with information about who the donor is, whether a tax receipt is required and to ensure that this is counted toward your family commitment.
Sponsorship
We are also always looking for sponsors for our fundraising events. A sponsorship package outlining the different sponsorship options is available on the event's web page a number of months prior to the event. Sponsorship is a great way for businesses to give back to the community and gain recognition at the same time. If you have any questions, contact fundraising@foothillsacademy.org.