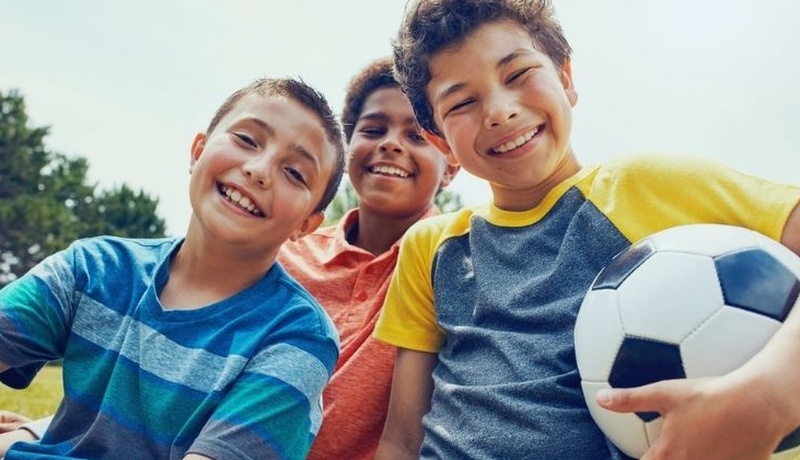 As the school year comes to an end, public health restrictions ease, and the temperatures rise, the opportunity for getting outdoors is knocking! Is your family going to answer?
Widespread public health measures have led to Zoom fatigue, the dreaded prospect of another virtual game night, bridal shower, or birthday party. They have meant that our social interactions with friends and family have plummeted over the past 15 months. Additionally, the appeal of Fortnite, Netflix, and TikTok is keeping kids (and adults!) indoors and glued to their devices. It is not surprising that there has been a growing movement away from engaging in regular outdoor activities.
Our work lives, personal relationships, and beloved hobbies have undoubtedly changed during the pandemic. But our overall attitudes about spending time outdoors had changed long before we had ever heard of Coronavirus - especially among children. For example, the lack of technology access when outdoors and some perceived safety concerns (such as parental concerns about transportation to and from outdoor activities) have contributed to people avoiding natural environments. Lack of opportunity has further reduced children's interest and participation in outdoor play.
The good news? Research shows that engaging in outdoor activity and exploration can reshape our attitudes toward getting outside. Spending some time outdoors increases our interest, confidence, and desire to spend more time outdoors.
Here are just some of the benefits of engaging in outdoor activity and exploration:
Benefits for Mental Health and Learning:
Improved attention and working memory
Increased language and concept development, as well as problem-solving skills
Enhanced recovery from stress, including the stress caused by bullying
Improved social relationships, sense of community, and cooperation
Improved emotional well-being and overall mood
Benefits for Physical Health:
Boosted energy levels and overall increases in physical activity
Enhanced sleep quality and better sleep patterns overall
Increased motor skill development (such as in running, jumping, climbing, and swinging)
Improved eye health outcomes through reduced screen time and optic strain
Increased Vitamin D levels leading to improved immune function and bone health
The benefits are especially significant for people with LD/ADHD:
Enhanced concentration and focus, even after just 20 minutes outside
Reduced severity of ADHD symptoms (at any age), especially in combination with medication treatment
Increased skill development in new environments can lead to enhanced self-esteem, as well as improved perseverance and resilience in other settings (academic, social, emotional)
The many benefits of spending time in the great outdoors have long been promoted. Getting outside during Summer 2021 has the added benefit of reconnecting socially and safely with friends and family!
The opportunities for outdoor play are endless. Some easy and affordable suggestions include:
bike riding,
walking,
rollerblading,
skateboarding,
hiking,
climbing,
golfing,
paddling (tubing down the Bow River!),
exploring,
fishing,
gardening,
running through the sprinkler or going to a splash park on a hot day
Families getting acquainted - or reacquainted - with the great outdoors might want to join an outdoor adventure club, Facebook group, or team sport. They may find the structure of joining one of these groups helps maintain intrigue and accountability. Those who may be more competitive or technologically inclined may want to try geocaching, Pokemon Go-ing, or tracking and comparing daily activity levels with smartphones or fitness trackers. They may find that these can help boost motivation to get outside.
Whatever your activity of choice, planning and trying outdoor activities with our families and friend groups will be a great way to bring fun and fresh air back into our lives this summer!
The opportunity for getting outdoors is knocking - how will your family answer?
Links:
City of Calgary Recreation Program Guide
Travel Alberta: Summer Outdoor Activities
Why Should My Child Play Outside? Benefits for Outdoor Play for Kids
Summer Activities for Kids with Learning Disorders
Get Them Moving: Exercise as an Important Component of ADHD Treatment